I've known Chris Sharma since he was 15. I met him at his house in Santa Cruz to shoot pictures with him for an assignment for ESPN magazine, and I was immediately impressed not only with his skill and strength as a climber, but also his vision, his ability to see how the impossible could become possible. Fast forward to 2008, and Chris Sharma had been at the top of the climbing game for more than a decade. His latest project was the Es Pontas arch in Mallorca. Again, his unique vision had seen this line on the underside of this natural bridge in the Mediterranean Sea, and the line he found up it involved a massive all-points-off dyno and a really difficult boulder problem 50 feet above the water. My friends Josh Lowell and Brett Lowell of Big Up Productions invited me to come shoot still images of Sharma's attempts to send Es Pontas as they were filming it for their feature-length film "King Lines," the definitive profile of Sharma.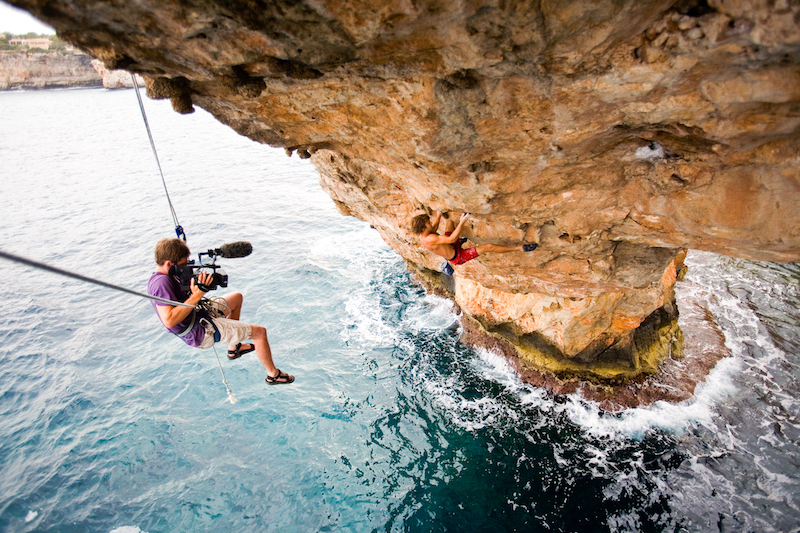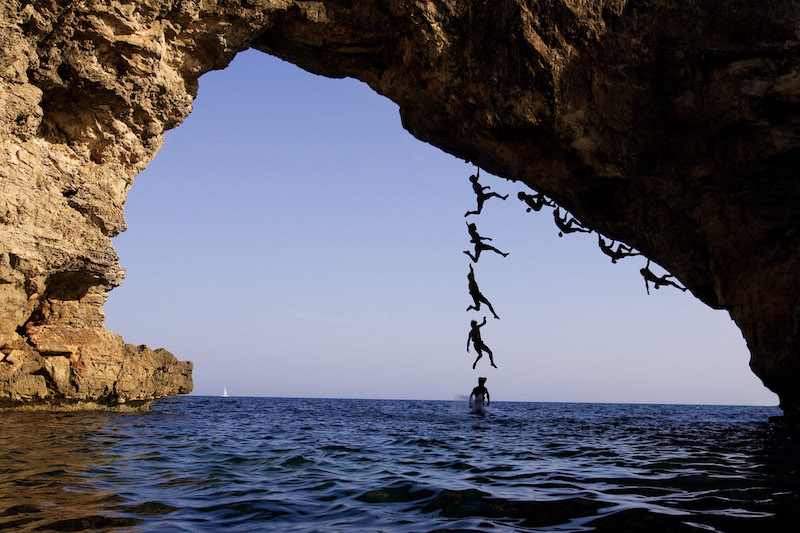 Sharma sending Es Pontas was a milestone for the climbing world, "King Lines" became one of the most successful climbing films made to date, and even for me, this trip was a milestone. It was the moment I really began to wrap my head around the fact that I would be switching from still photography to also directing films myself. The fact that the Nikon D90, the first DSLR camera that could record video, had also just dropped made this transition much easier.
Last week, this young talented "kid" Chris Sharma joined the 40 club. (Happy birthday, Chris!) In part to celebrate, Josh and Brett at Big Up Productions released a remastered cut of Sharma's ascent of Es Pontas. It's some of the most beautiful climbing footage ever captured, and it looks even better polished up and uncut!