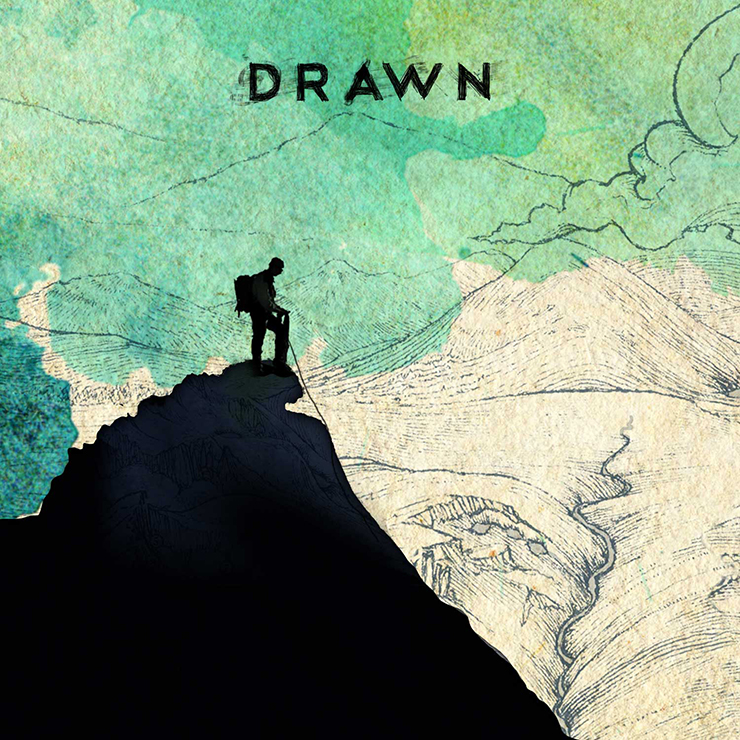 In many ways, Jeremy Collins and I have had parallel career paths in the climbing industry as we both sharpened our teeth by working for the climbing magazines—I shot pictures and Jeremy drew the illustrations that have brought to life the written stories of many of the best climbing writers of our time.
Several years ago, Tommy Caldwell, Hayden Kennedy and I put together a trip to Keketuohai National Park—an area of Tuolumne-esque domes of granite in China on the country's border with Mongolia—with the writer Mark Jenkins. Patagonia sponsored our expedition to really become one of the first parties to ever climb in this stunning location. Jeremy ended up joining us, and it was fantastic to have his enthusiasm and creativity on this trip.

Photo of (from left to right) Jeremy Collins, Hayden Kennedy and Tommy Caldwell during a climbing trip to Keketuohai National Park, China.
On that trip, he alluded to the fact that he was working on a much larger creative project—a film and book—and that our trip to Keketuohai would be included in that ultimate project. Well, four years later, here it is: "DRAWN", Jeremy's personal story about traveling in four directions  to the ends of the earth. I'm honored to have contributed footage of our trip to China way back when to this film, and I'm excited to see how Jeremy adds his artistry to this film through his illustrations.
Jeremy is an immensely talented and creative guy, and just a good person. "DRAWN" promises to be a really powerful artistic piece, and I can't wait to see the final product.
You can learn more about "DRAWN" on Jeremy's Kickstarter page.