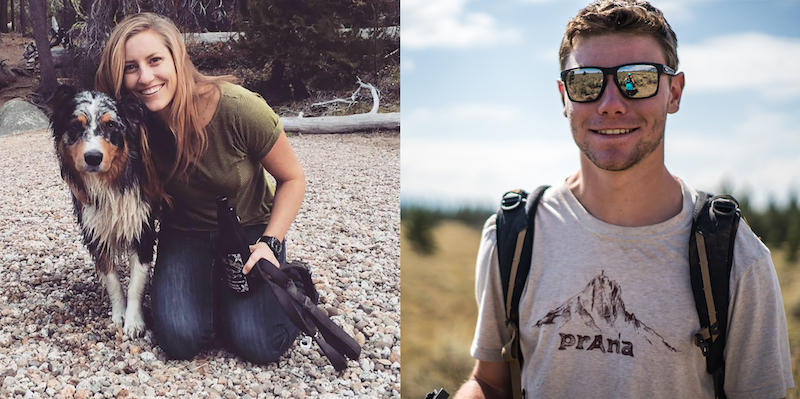 Two incredible people joined the Novus family this summer, and I couldn't be prouder and more honored to introduce them and welcome them to our team.
Welcome, Thea Hardy!
Thea Hardy is our new associate producer. She's coming to us from the ski business, where she worked for Sierra Tahoe in the communications department. Thea is an absolute dynamo; intelligent, engaging, quick-witted and just downright hilarious.
Before work, even when it's an alpine-start to a day of production, Thea is in the habit of getting out on her bike or going for a run. She embodies that Tahoe mountain lifestyle and spirit, in which we place a premium on a healthy work-life balance. She fits right in!
Certainly one of Thea's strongest assets is her an unflappable nature, which is required in this industry to handle the slings and arrows of many productions running in synch. She's already become such a crucial member of our team that it's hard to imagine how we got anything done without her here! It's an honor to have her here managing projects and getting productions done.
Thank you, Thea, and welcome!!
Welcome, A.J. Marino!
A.J. has been our dynamic, unstoppable, and immensely productive intern this summer. He came to us with a talent and commitment to the crafts of photography and storytelling, and he's been an important part of our productions over the past few months.
One of the details about A.J. that I love is that he was born and raised here in South Lake Tahoe, making him perhaps our first true local intern. As I've alluded to in past posts, for me, this business isn't just about doing a job; it's a chance to build community. We could've based our offices anywhere in the world, but chose South Lake Tahoe to be our headquarters for numerous reasons. It's great to attract and bring in new talent to this community, but it's also extremely satisfying to help cultivate local creative minds that were born and raised in this community as well.
Although this post is a few months late, welcome Thea and A.J.! It's been a huge honor to have your talent, spirit, hard work and good energy here in our office.