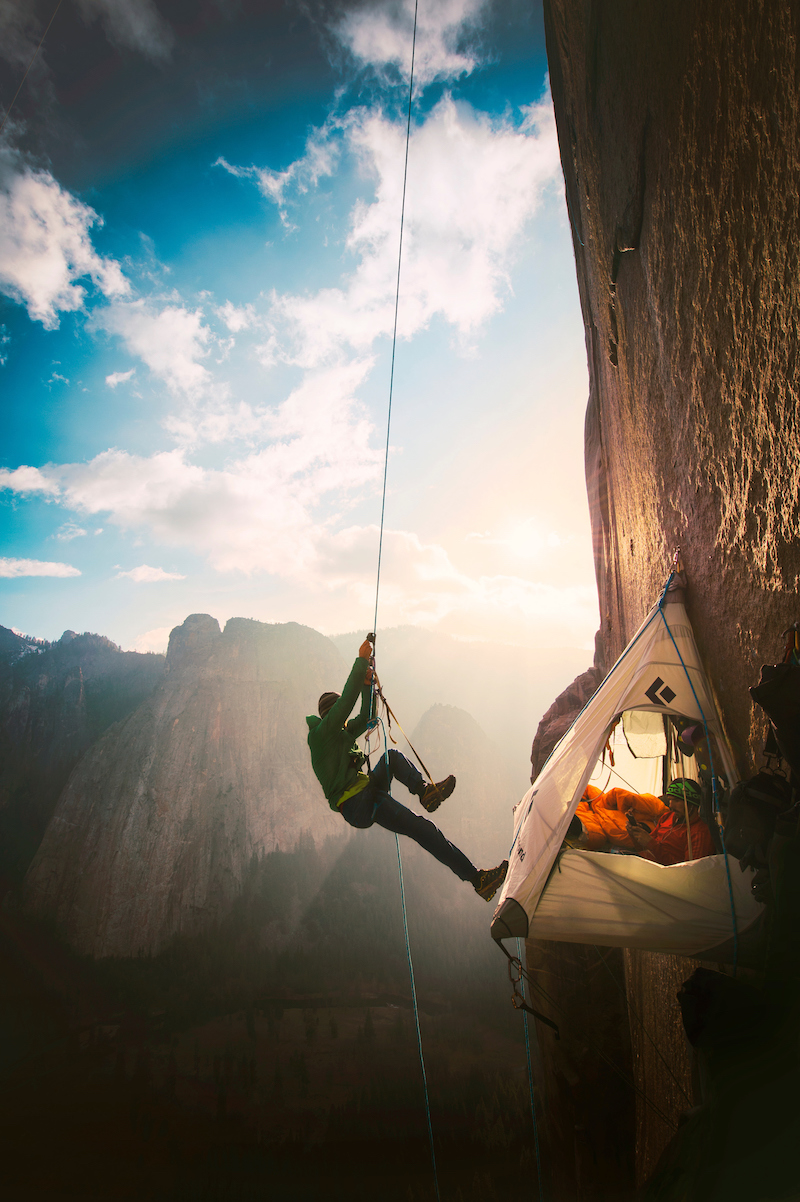 One of the best parts of being an adventure photographer/filmmaker is you get a front-row seat to some of the most inspiring moments in our sport. For me, being up on El Capitan and document ing some of this generation's best climbers, that front-row seat was one the great privileges I've had over the past two decades.
The memories of all those days and weeks spent shooting with climbers like Tommy Caldwell, Kevin Jorgeson, and Beth Rodden really came flooding back when I sat down in a theater in Los Angeles for the premiere of The Dawn Wall.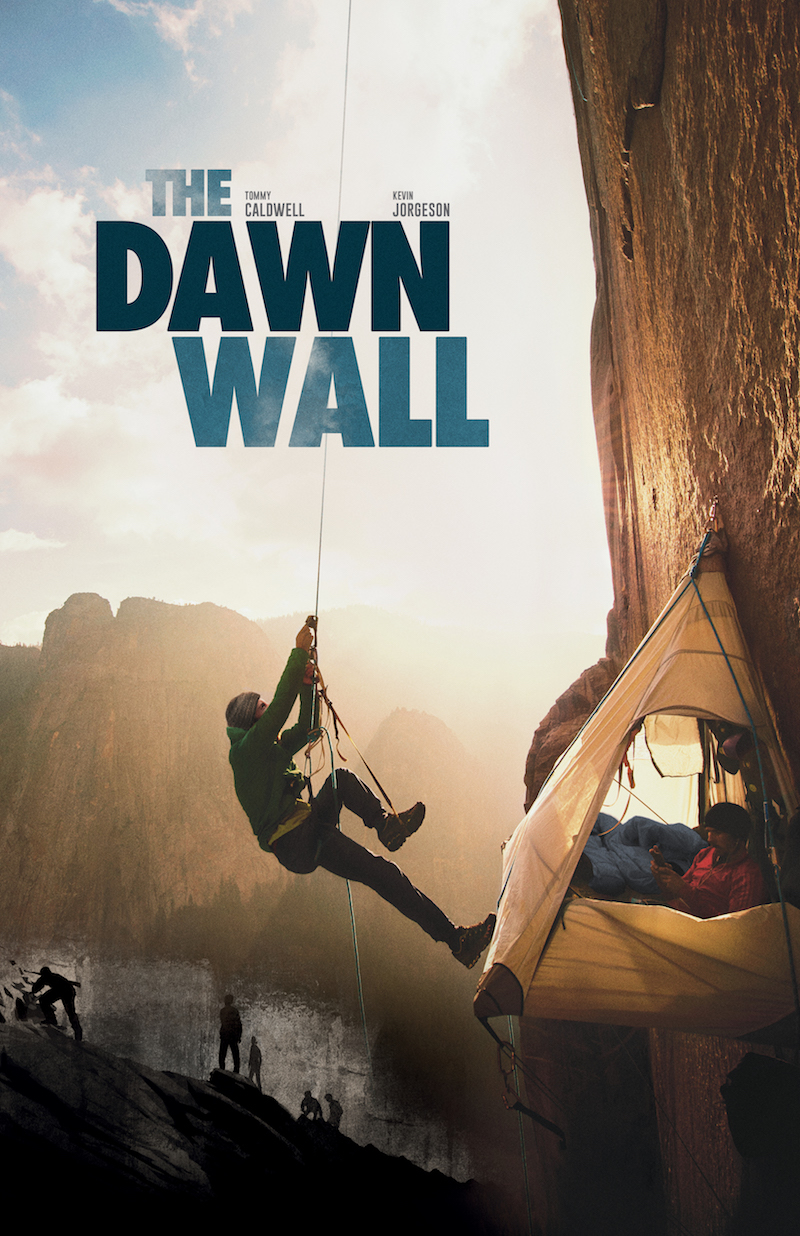 This incredible film tells the story of one of my best friends, Tommy Caldwell, and his passion-turned-obsession with free climbing the hardest section of El Capitan, known as the Dawn Wall. But the story is much richer and goes much deeper than just being a film about climbing—it's a story about Tommy's life, including his marriage and partnership with Beth Rodden, which led to many incredible accomplishments by these two, as well as his unlikely partnership with Kevin Jorgeson, which ultimately culminated in the historic first free ascent of the Dawn Wall that rocked the mainstream media unlike any climb has before or since.
Many of my photos and video clips of these three climbers were used to support this film and tell this story. To see the film on a big screen alongside a stoked, live audience was a chance to not only reflect on the past two decades of my own career, but more importantly celebrate the people around me who I respect and call friends.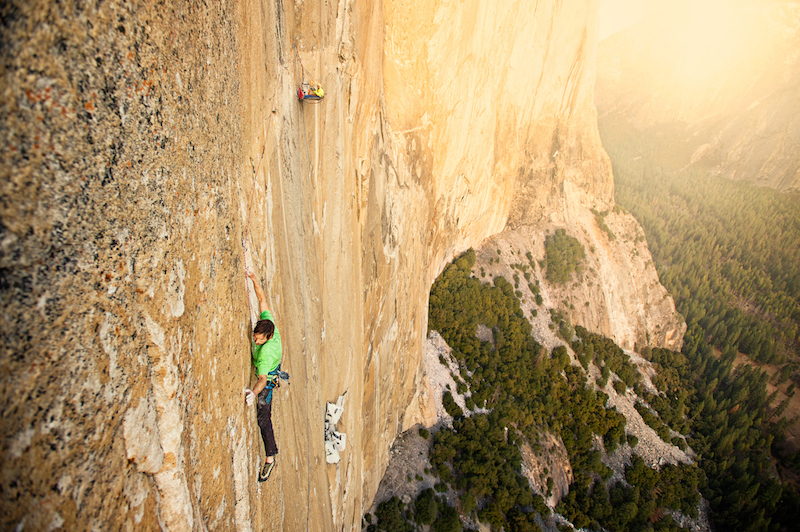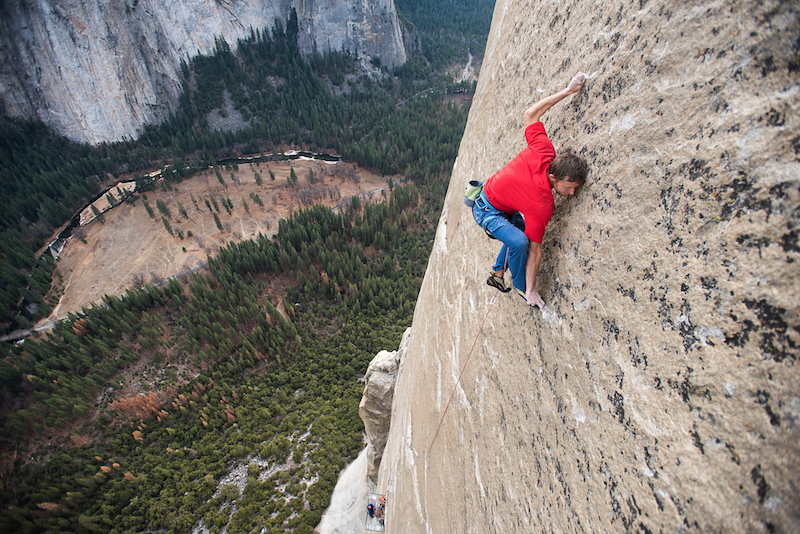 I can still remember being up there, 1,500 feet up El Capitan alongside Brett Lowell, my friend and super talented DP, spending days and days watching Tommy absolutely crush pitch after pitch, as well as the moment Kevin overcame all the doubt and circumstances and sent pitch 15 to catch up with Tommy. What an incredible story!
One weird thing about watching the film was that I often couldn't remember which shots I had created. Scenes I thought I had captured as stills were actually video clips; or vice versa, scenes I thought I had shot as video clips in fact I'd actually shot as stills. After 10 years of shooting stills and motion in tandem, I guess the two have become almost inseparable in my brain.
Josh Lowell of Big Up Productions and Peter Mortimer of Sender Films shot, directed, and produced this film for Red Bull Media House. It was a project that took years, but their efforts have been well worth the wait. This is a stunning and timeless film that everyone should make sure they go see! Thanks to Josh and Pete for everything, and huge congrats and admiration to you guys for your hard work here. You deserve all the accolades and much more!
Check out dawnwallfilm.com to find screenings. Don't miss the chance to see this film in theaters!