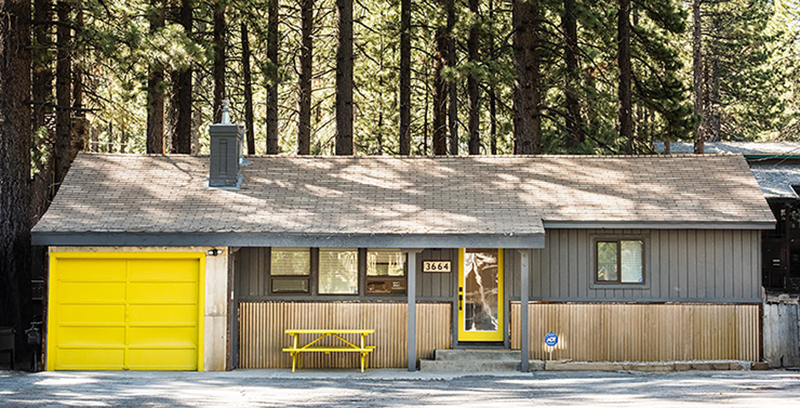 After more than a decade of running a photography business and production company out of South Lake Tahoe, California, I've learned that you can have it all: you can do the best work of your life while living in a place that allows you to lead the kind of lifestyle that stokes your soul.
Moving to the mountains has been one of the best decisions of my life, not only because it's allowed me to be close to the things I love, but because it's allowed me to help shape the kind of professional space and work culture that I want to be a part of. (Also it doesn't hurt to only be about four hours away from San Francisco and Silicon Valley, where many of our friends and clients are based.) 
And as I've gotten older, what I've learned is that it's not just about the geographic location, but it's also the people, community, friends, family, and colleagues with whom I get to spend time. And if I, as a local small-business owner, can help make that aspect of Tahoe grow, become more diverse and creative, and perhaps become even cooler, then that's a responsibility that I'm happy to take on.
The New Workshop
I'm excited to announce that Corey Rich Productions has recently moved into a new office space just off of Ski Run Blvd. Thanks to the awesome renovation work by Cory Hannaford and the entire team at Sierra Sustainable Builders, we've converted this old cabin—which is zoned for residential and commercial use—into a cool, modern, creative, and functional office space.
No, this is no glistening Google campus … but it's perfect for our mountain-town life. And, in fact, it's the first step toward a long-term vision that I share with Chris McNamara, one of my best friends and one of Tahoe's leading entrepreneurs, who runs the successful websites and publishing companies, Outdoor Gear Lab and Supertopo.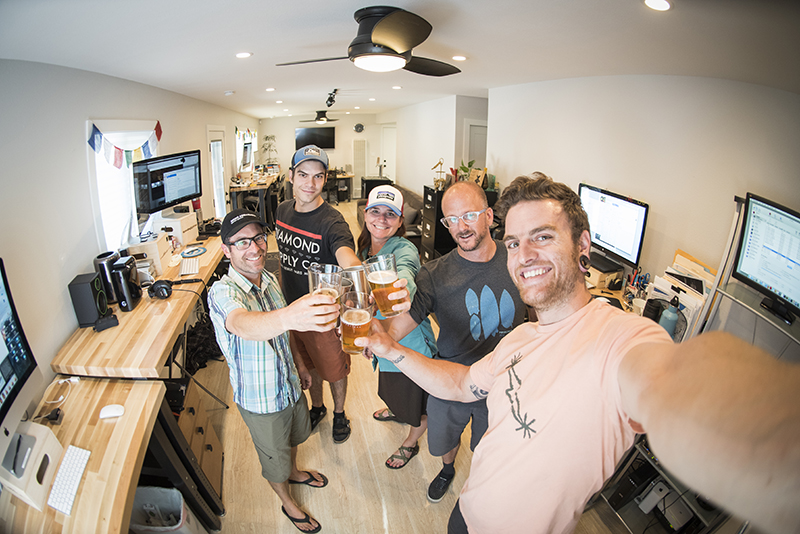 The 10-Year Vision
For Chris and I, moving our respective businesses to Ski Run Blvd is part of a bigger 10-year plan (I'll write more about this in the future!). We identified this area of South Lake Tahoe as an up-and-coming sector and we hope to help make it into one of the hippest work-live areas in the entire Tahoe region. Possibly even turn Ski Run into "Downtown Tahoe".  Currently it's a diamond in the rough but we believe Ski Run Blvd is prime real estate as one end leads to the lake, while the other end leads to the mountains  with easy access to skiing, mountain biking and rock climbing. It's a short jaunt to restaurants, businesses, and homes.
This converted cabin will serve as a temporary office space as we renovate another building that sits directly on Ski Run Blvd, a project we hope to finish by next year.
This is what it's all about: bringing in interesting, passionate people who you want to spend time colliding with, sharing ideas, creating new ventures, and raising families together—all while enjoying a sick mountain lifestyle.
Thanks to everyone who helped with the move, and here's to having it all in South Lake Tahoe!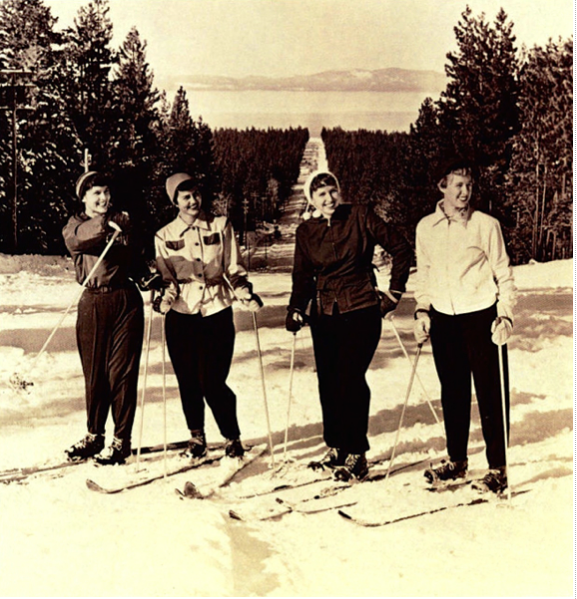 Ski Run Blvd circa 1940