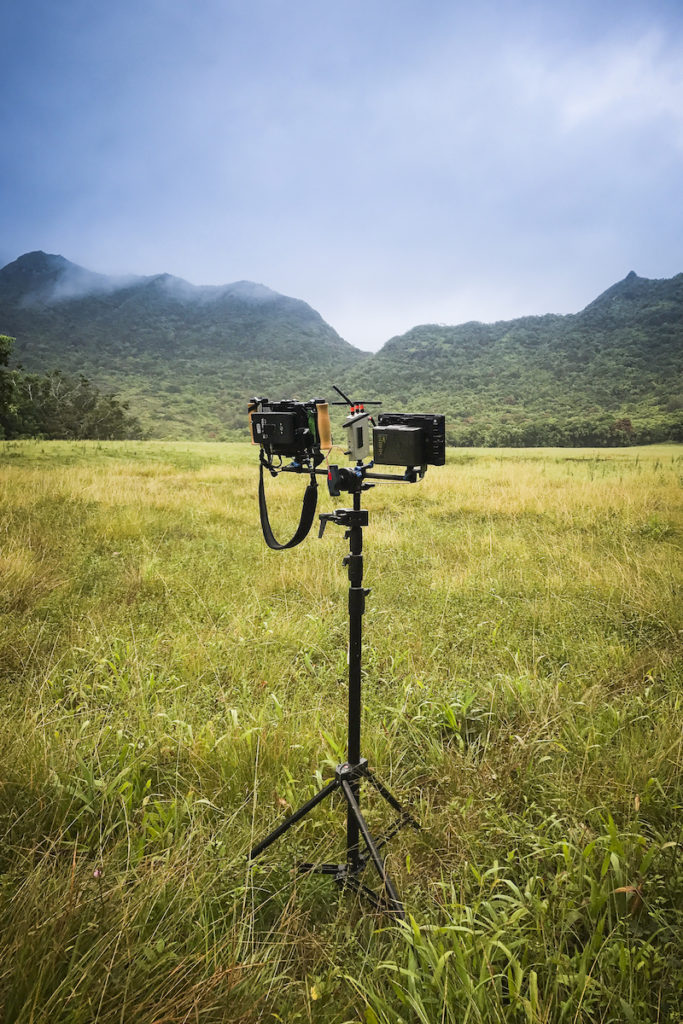 Hey Corey. I've seen BTS videos of you and your team using external monitors on your video productions. Why do you need those monitors? Are they wireless? How does it all work? Thanks for inspiration! —Tom, Los Angeles
Hey Tom, that's a great question! As you probably know, we filmmakers aspire to tell great stories, but we also need to make sure we get paid. When you reach a higher level of clientele, there are certain expectations that clients will have. At the very least, clients want to be able to see what it is that you're shooting. Enter the vocabulary "client monitor."
If you're getting into higher end commercial video gigs, having a series of wired or wireless monitors are valuable for a number of reasons, including convenience, quality control, and creative freedom. Typically, we will have between one and three monitors set up—one for me (the director), one for the client, and, occasionally, one for our art department, although often times the art department can share a monitor with the client.
As a director, I like to make sure that no one is breathing down the necks of my DP (director of photography) and AC (assistant camera). I don't like to be hovering over my camera operators, and I certainly don't want the client doing that. At a basic level, using external monitors gives everyone space to work at the highest level.
Let's talk gear. For monitors, we choose SmallHD. SmallHD monitors have great resolution, perfect colors, and they are truly reliable. They're also ultra bright, which means that we no longer need to use monitor hoods outdoors, which is awesome.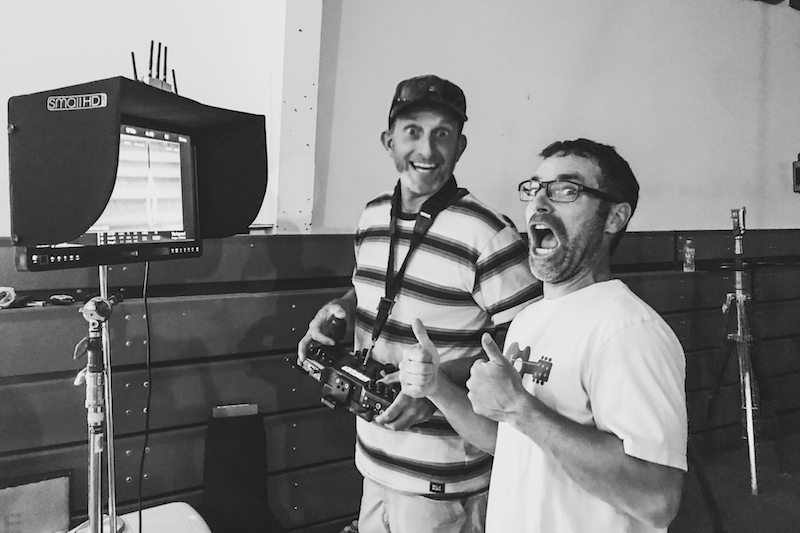 Each of our camera operators uses a 7" SmallHD monitor. As the director, I also like to carry around a 7" SmallHD monitor. I can put it on a stand, or use a Wooden Camera Director's Monitor Cage that I carry around. The portability of the 7" size helps my creative workflow, allows me to move around, communicate with different members of my crew, and still be watching what our cameras are doing.
For the client monitor, we'll use a 24" SmallHD 2400 series monitor placed on a stand. At 24 inches, this Small HD monitor allows us to broadcast feeds from at least two different cameras, which is great for interview situations when we're running an A and B cam. Our art department—hair and makeup; prop stylists; wardrobe stylists, set designer, etc.—will also use this monitor to check whether our subject is sweating, if their shirt looks funny, or if a prop is out of place. Most important, the client gets a large screen to make sure that we're doing a good job while spending their dollars.
Now , let's talk wiring. For power, if we're near outlets, we would probably just plug our monitors in, especially the client monitor given the larger power draw and the fact that we are not moving it that frequently. Otherwise, we'll use Anton Bauer batteries.
It is possible to hardwire our SmallHD monitors directly to our cameras. However, in my experience, hardwiring is a big pain in the ass unless the monitor is directly on the camera. The excess of cords creates opportunities for people to trip and knock over monitors. And it's just another additional hassle.
Fortunately there are more efficient and reliable ways to transmit an HD signal from camera to monitor. We use a couple of different wireless transmitters, depending on how the camera is mounted and our production needs. We do use a Teradek Bolt 500 for many of our A cam situations. And for many of our aerial / gimbal set-ups, we'll choose the Connex HD transmitter from Amimon.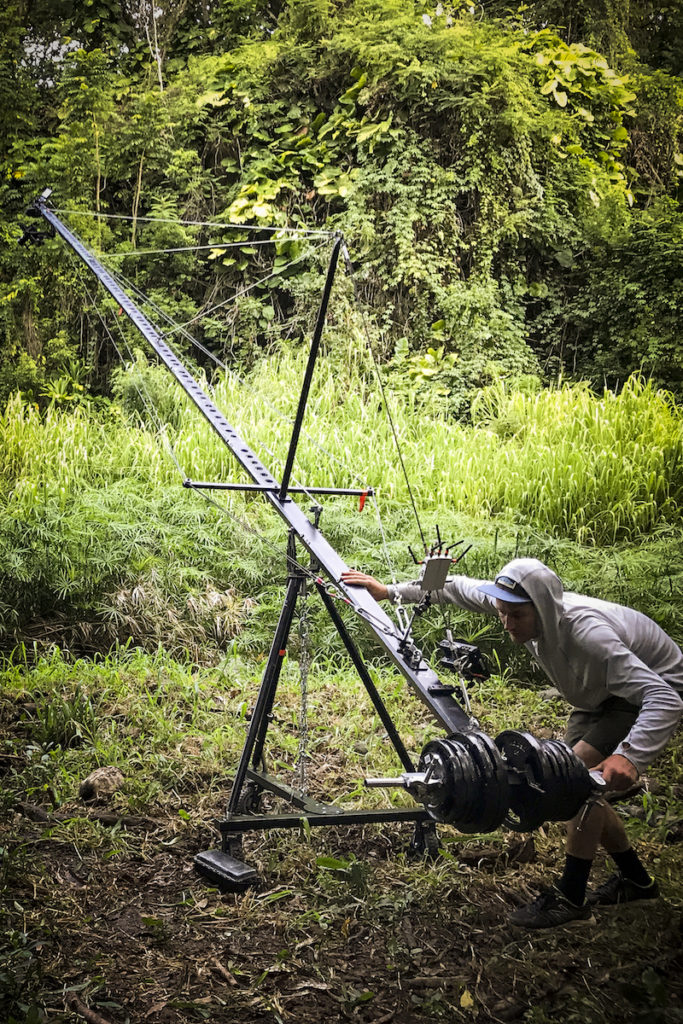 For the price point, the Connex wireless transmitters offer a ton of value. They are high quality, have great signal strength, and have the ability to multicast and send signals to four separate video receivers. Whether we're transmitting video from a RED Weapon on the end of a jib arm or a Nikon D850 mounted to a FreeFly Systems ALTA drone that is flying thousands of feet away from us, we've had a lot of success using Connex transmitters—and they come in at a fraction of the cost of some of the other higher end brands.
If you're looking to break into this technology, I'd recommend checking out the Connex Mini, which is a relatively affordable transmitter aimed at more traditional camera packages.
Obviously, everything I'm describing here is relatively small footprint, and can be quickly scaled up to a Hollywood-sized production with an entire video village and a person or team that would take care of all the monitors and transmission equipment.
But if you're entering the world of higher-end productions, where clients are spending more dollars to achieve the results they want, the stakes are high. At this level, clients expect a lot from you, you have to expect a lot from your gear in order to deliver results. Running wireless monitors has definitely helped us get to that next level, and I encourage you to consider how they might help you do the same!