A few weeks ago, I was working with Joe McNally, a legendary photographer who is one of my heroes and friends. Every time I have the pleasure of working with Joe, he never ceases to impress me with his eye for creativity and the great energy he injects into all situations. This time was no different. Joe arrived at our studio location in New York via a long leg of travel from London, and promptly spent the day loading us into the studio all while being as professional, interesting and jovial as I've ever seen him. He never let on that he was, in fact, feeling as sick as a dog.

It wasn't until the next day that Joe finally admitted that he wasn't feeling great.
But … you know that old saying: No one cares! It's harsh but true. And Joe knew this. He carried on his professional duties with a type of toughness that most of us could only aspire to.
It's true that when you think of all the skill sets demanded by professional photography, Spartan toughness doesn't immediately come to mind. But gritting your teeth and getting the job done, even if you feel like hell, is one of the foremost requirements of the job. Watching Joe work with a lightness on his feet and an energy to his creativity sure left an impression on me—this was how true professionals conduct themselves.
It wasn't just his grit that was contagious, however. A week or two later, I found myself also feeling not like a million bucks. In fact, I felt more like a dirty two-dollar bill being kicked down the street. (Whether I caught my cold from Joe, or I was worn down from the incessant stint of work and travel I've been on lately, I don't know but I'm guessing it was probably the latter.)
Feeling unwell, I boarded a plane for Scotland for a week of shooting for a major client. I channeled Joe's fortitude as best as possible, and tried to never let on how I was feeling. But the jet lag and long days of shooting all kept me from ever fully recovering.
Following Scotland,  I flew from the U.K. directly to New York City for three long days at PhotoPlus Expo. Any big industry show such as this requires a lot of energy just to walk the floor, but I was also fortunate enough to have a handful of big presentations as a part of my schedule.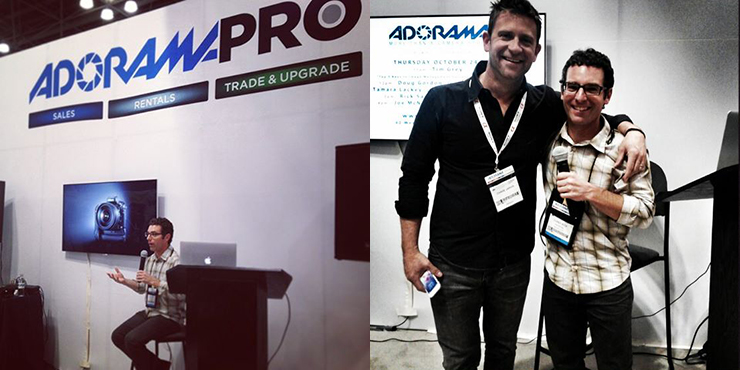 I joined Nikon at the Nikon Theater to present the new waterproof, durable AW-1 camera. I appeared at the Adorama booth to give a presentation titled, "Paralleling Still and Motion with Nikon HD-SLRs." I gave a two-hour long seminar for PhotoExpo Plus called "Evolving Your Craft: The Path From Still to Motion." And last, but not least, I had a great time at the PDNedu/Nikon Photo Industry Mashup and Panel Discussion by joining fellow Nikon Ambassadors Jerry Ghionis and Ami Vitale to talk about "How to Maintain a Solid Presence in a Shifting Field."
What was amazing about PhotoPlus Expo was that it wasn't hard for me to dig deep. Seeing the community of photographers, industry professionals and friends at PhotoPlus Expo was like going home, in a way, and the whole time I felt so fortunate to be part of this family of creative, interesting people that I all but forgot that I had a cold. I got inspired and shared my own inspiration and education, and that's really what this industry is all about.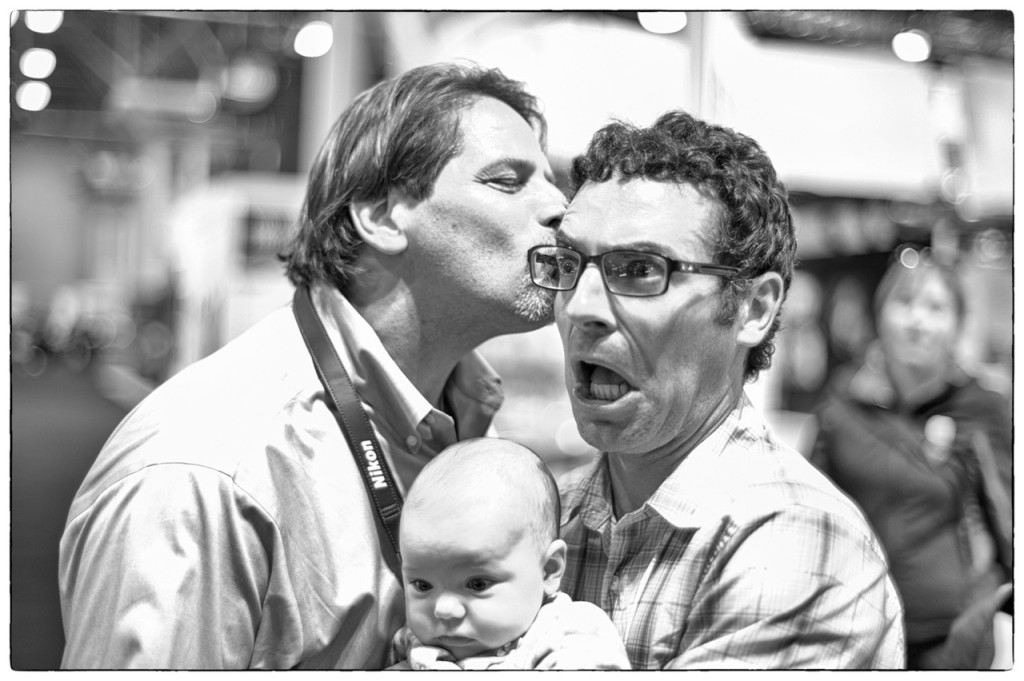 A huge thanks to Nikon, Adorama, and PDN / PDNedu for giving me the opportunity to join the annual expo festivities – great times! Lauren Naylor and David Clifford: Thanks for the fun photos from PPE!
And last but not least: Joe McNally: special thanks for inspiring me to be half as tough as you. I think I've finally kicked that cold … just in time for my first week at home in two months.