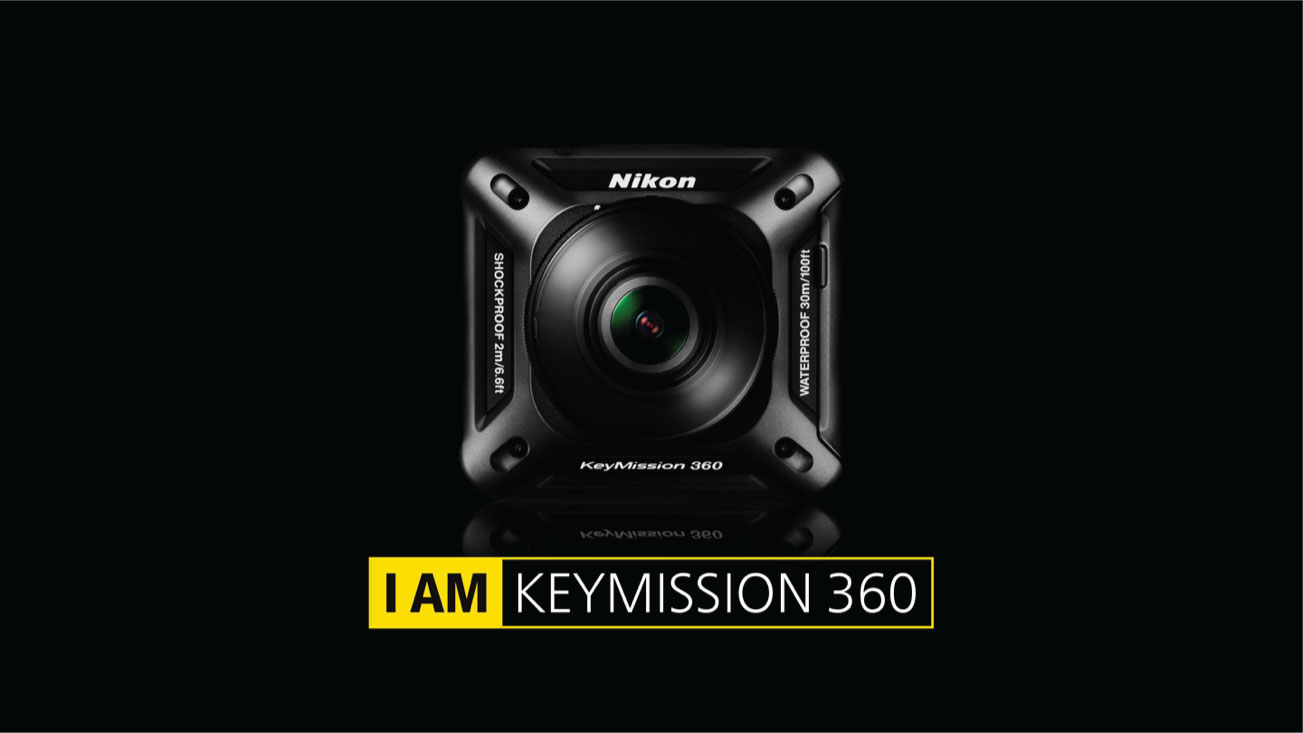 By now, you've likely heard the news that Nikon has joined in on the action with the KeyMission 360, a new action cam that shoots 360-degree 4K video footage. It was pretty cool for me to stand on the Nikon stage at CES and take a small role in helping present the new camera alongside Mr. Nobuyoshi Gokyu and Mr. Tadashi Nakayama.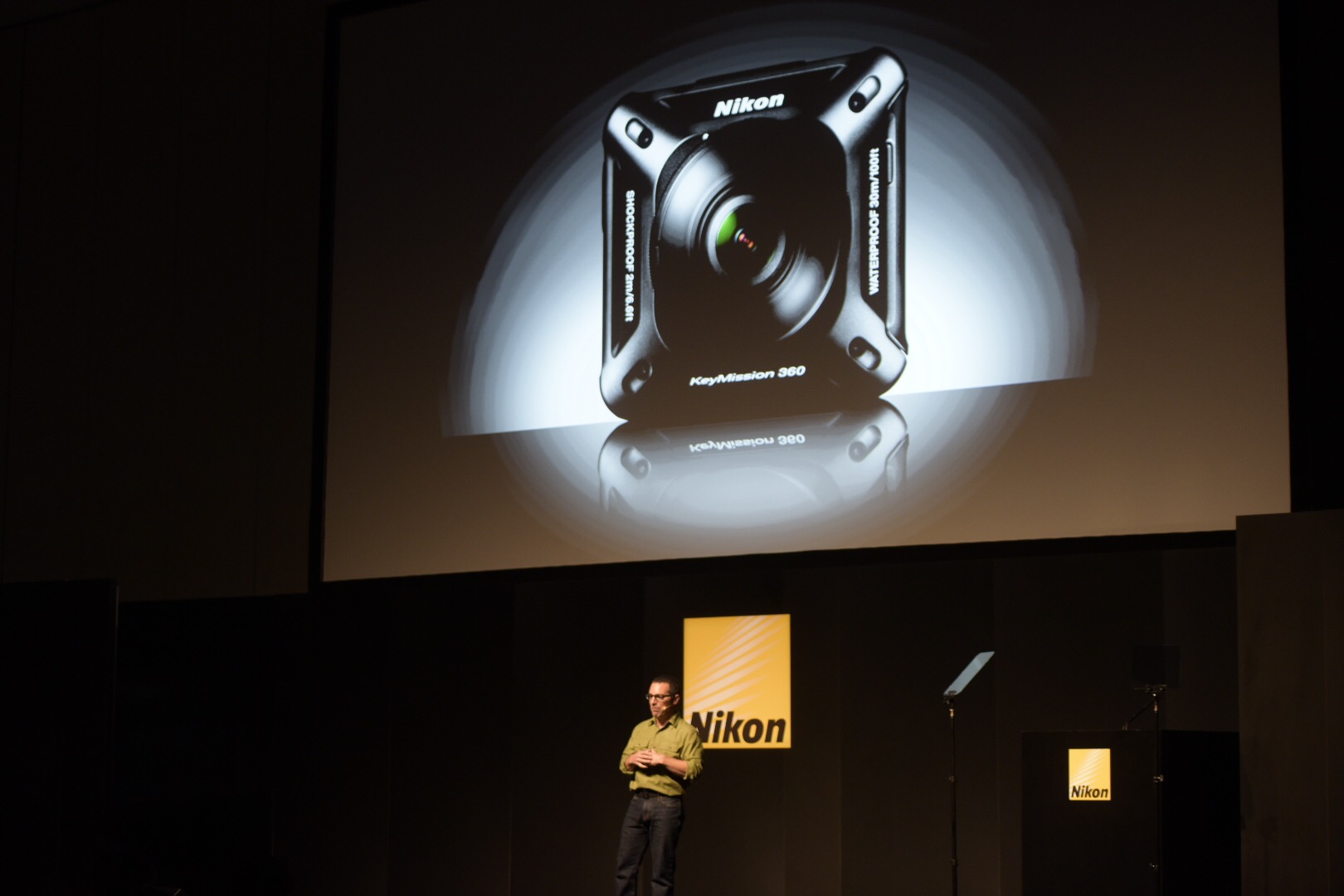 The announcement came full circle for me, as I had been given an early version of the equipment to field test over six months earlier. It's pretty special to be a part of something as big as this from the beginning stages of the technology.

Six months ago, Nikon asked us to use a super-early version of a 360-degree video camera. And when they described it to me, I actually didn't understand what it was, or what the implications of the technology might be. The team at Nikon just wanted some test clips, so they sent us the camera, which back then was the shape of a baseball, and would just roll off the table if you set it down. Bligh Gillies, from my office, and I went out and shot some mountain biking. Then my dad and I shot some ATV action. (We love these types of "work" days around here!)
Months later, we got a call to help do a project around the action cam, but it had to happen fast. In less than a month, we needed to come up with a few different concepts and shoot test footage before the camera would launch at CES.

The chance to work with a brand-new product and shoot cool subject matter, with a big pressing deadline and a global audience … Obviously these are the phone calls that we all dream of getting!
We pitched shooting kayaking in Veracruz, Mexico, with Alec Voorhees and Seth Stoenner, two of the best young kayakers in the world. We'd also shoot bouldering in Bishop, California with Ethan Pringle and Georgie Abel; skiing in British Columbia with Yvan Sabourin, Kris Pucci, Dereck Kormandy and Brad Zeerip; and mountain biking in Utah with my good friend and world-class endurance biker, Rebecca Rusch, and Moab-based guide, Mark Sevenoff.

With only a 10-day window to capture these assets and get them shipped off to Tokyo, we had to divide and conquer. Dane Henry, one of my very close friends and partners in crime, went to Moab with Rebecca and Mark. Rex Lint, another one of my buddies and incredibly talented guy, went to British Columbia to shoot skiing. And Josh Marianelli and I, with Sean Davis and Itsuki Sakata from K&L, went to Mexico and then to Bishop.
I think what really surprised me about this project was that I wasn't quite expecting this camera to be as groundbreaking as it is. Shooting in 360 degrees requires a whole new paradigm, a new way of thinking. It changes the model of being the guy standing behind the lens, and framing what you see in front of the lens. My role as a storyteller needed to adapt so that I would start thinking in, literally, 360 degrees: up, down, behind and in front of you. Our job as directors became, simply, helping the athletes get the cameras into the most unique locations, and operate the cameras.

I don't think that it's an exaggeration to say that this camera is going to totally change the way we think about storytelling and sharing the unique experiences that we have as humans.
Nikon has always been perceived as a camera company, but I think this product catapults them into a new category, which is they are a technology company. Now the big question mark is, how are we going use it? Obviously, putting this camera on a kayak going over a waterfall provides an intense virtual-reality experience. But my mind is now racing as I can see so many other applications beyond just the adventure-sports world. I could see astronauts bringing this camera to the moon, to create a virtual reality experience for both scientists and kids in classrooms studying what it's like to walk a lunar landscape. Real estate agents could do virtual tours of homes. The potential is limitless, and it's pretty darn exciting to think about what new creative opportunities this new technology presents for us all.