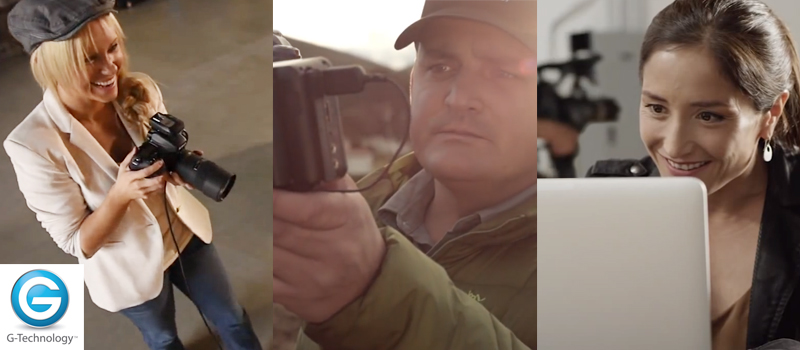 One of the things I love are seemingly impossible challenges, exactly the kind we were facing when we got a call from our friends at G-Tech asking if we would be able to shoot product videos for two new external hard drives. The catch? We'd need to produce the videos in just seven days from now.
The idea we dreamed up would show products in a new way, by tying them to the field work of three renowned photographers and filmmakers: my friend and fellow Nikon Ambassador and adventure photographer/filmmaker, Lucas Gilman;  Nikon Ambassador, Dixie Dixon, a fashion photographer; and the talented documentary filmmaker, Sachi Cunningham, who is from the San Francisco Bay Area and who I got to meet for the first time thanks to this shoot (thanks, Jay Clendenin, for the introduction).
Logistically, putting together a production of this size in under a week is not easy. From coming up with the idea, to scouting locations and getting permits, hiring assistants, hiring surf talent, hiring fashion models, coordinating the schedules of the featured photographers/filmmakers, renting lights, bringing jib arms and Movis, and making lodging and food arrangements for everyone. Not to mention, getting the project approved by the executives at G-Tech, a large company owned by Hitachi.
It's a lot of moving parts.
But I think/hope this is where I thrive: building a team of people where everyone is fully capable of taking on responsibility and performing his/her job at a top level. When I'm surrounded by people I know will work hard, and who I trust to do exactly what needs to get done (and done well), then I can focus more energy on being a director and being creative. Thanks to everyone who worked so hard under such a tight deadline.
Check out these quick spots that we produced for the G-RAID Studio and the G-SPEED Studio, two blazingly fast Thunderbolt 2 RAID storage systems from G-Technology.
G-RAID Studio
G-SPEED Studio