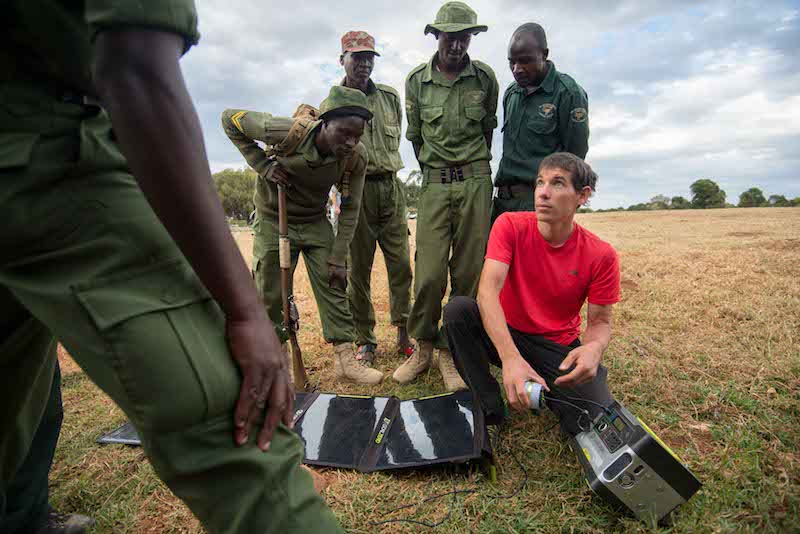 Alex Honnold at work in Africa. Photo: Ted Hesser
We are really good at celebrating athletes who achieve incredible, new standards in sports, but we should also be good at celebrating those athletes who are not only super-talented jocks but who also use their positions of influence to give back to society in important ways.
Alex Honnold is easily the most famous rock climber in the world. What's so incredible is that a rock star like Honnold continues to lead a dirtbag, humble life devoid of all the usual "rock-star" excesses. He says he gives away 30 percent of his income to charities, including his own Honnold Foundation—a non-profit that supports solar-energy projects around the world that will help reduce our carbon footprint.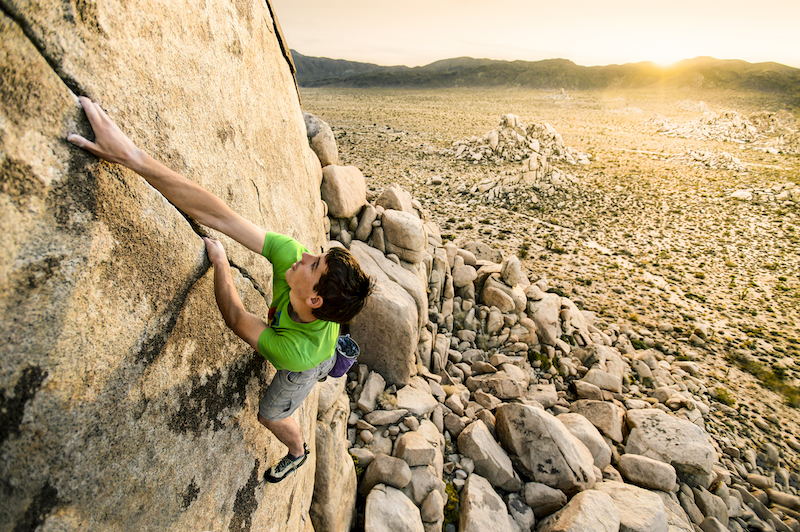 Alex Honnold soloing Equinox (5.12c), J-Tree. Shot during production of "WHY" Photo: Corey Rich
The Honnold Foundation is also now on Instagram—give them a follow!
It's humbling to know and be friends with a guy like Honnold, who has just about every climbing record in Yosemite, from the first free solo of El Capitan to the Nose speed record, which he recently achieved with Tommy Caldwell in just under 2 hours! But what's truly inspiring is how he has turned his career and passion into a vehicle for giving back. Thanks, Alex, for the inspiration and being a true leader in the climbing world.