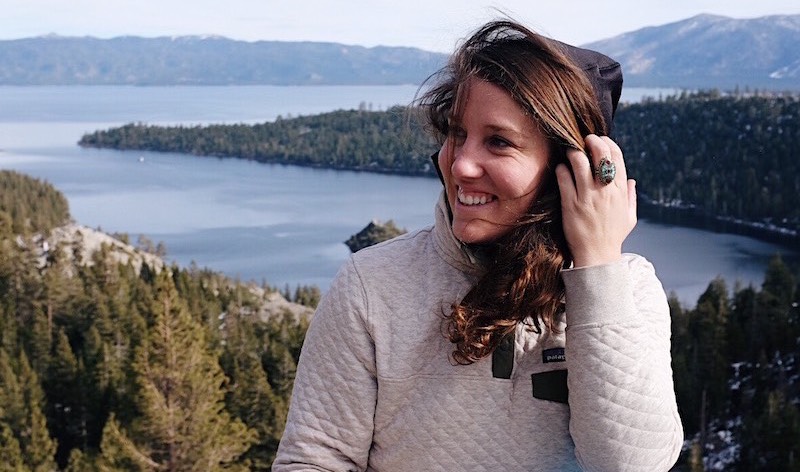 I know I speak for my fellow colleagues at Novus Select when I say that we are super stoked to welcome Jamie Herrmann as our new Assignment Director. Her impressive resume, passion for photography, and overall intellect had already convinced me that she was the right fit for the job. But the moment that convinced me that she'd not only thrive at Novus but also enjoy living here in South Lake Tahoe was when she charged up 1,000 feet of elevation gain behind our office during an "interview hike," all while not even breaking a sweat. ( Meanwhile, I, the acclimatized local, could barely keep up!)
As Assignment Director, Jamie will be in charge of all inbound photography assignment requests. For photographers out there reading, Jamie is the person that you need to know. (Update your portfolios and send them her way!) She will be in charge of cultivating our Novus collaborator network and providing photography assignments, with the occasional video project, too.
Jamie graduated Colgate University in New York, where she received a full athletic scholarship for varsity division one women's soccer. She went straight to work for Getty Images in Manhattan as a photo editor and photo assignments manager. She transitioned into the editorial world as an assignments manager for the Associated Press for two years, then transitioned into the commercial world, where she worked at GoPro in San Francisco for the next couple of years.
To have someone as gifted and as talented as Jamie working with us represents a huge win for Novus, not to mention the entire South Lake Tahoe community. Welcome aboard, Jamie! Here's to a fun and productive year ahead!