Years ago, when I was shooting a lot of editorial stills for magazines, I'd often pitch editors at all the major outdoor publications on a profile of Tommy Caldwell.
I'd explain that Tommy was knocking out one hard, new El Cap free climb after another. I'd say that no one else was climbing at his level on El Capitan in Yosemite National Park. I'd tell them that, in addition to Tommy being something of a modern-day Reinhold Messner of rock climbing, he was also one of the most humble, friendly, down-to-earth, and good-natured people I'd ever met in my life.
With a few exceptions, the editors, in their infinite wisdom, would usually pass. These were the days when sports stars were supposed to have some kind of fatal flaw in order to be "interesting." It was a time when athletes were caught doping, beating women, or running dog-fighting rings when they weren't hitting or catching balls. That's what was selling magazines.
Fast forward to 2015. Tommy and Kevin Jorgeson are in year seven of their Dawn Wall effort—their attempt to climb the hardest big-wall in the world. Some of the very same editors who had passed on profiles of Tommy earlier were now similarly unenthusiastic about the Dawn Wall.
"You mean the 'Yawn Wall?'" they'd say, snarkily. "No thanks."
Of course, those editors ate their words when the Dawn Wall became an international media sensation unlike anything the sport of climbing had ever seen. News about Tommy and Kevin's 19-day push up the Dawn Wall was appearing on cable news stations, radio, and the covers of virtually every major newspaper in the world.
Suddenly, it seemed, the world had finally started tuning in and realizing that Tommy Caldwell—with his 9.5 fingers and background of once heroically escaping a radical terrorist hostage situation—wasn't only super interesting, but that free climbing the most impossible looking rock climb, high on El Capitan, was actually really freakin' cool.
The Dawn Wall, in some ways, heralded rock climbing's place within the public consciousness. It also resulted in Tommy landing a book deal with a major publisher. And now, a couple years later, the result of Tommy's hard work has finally arrived.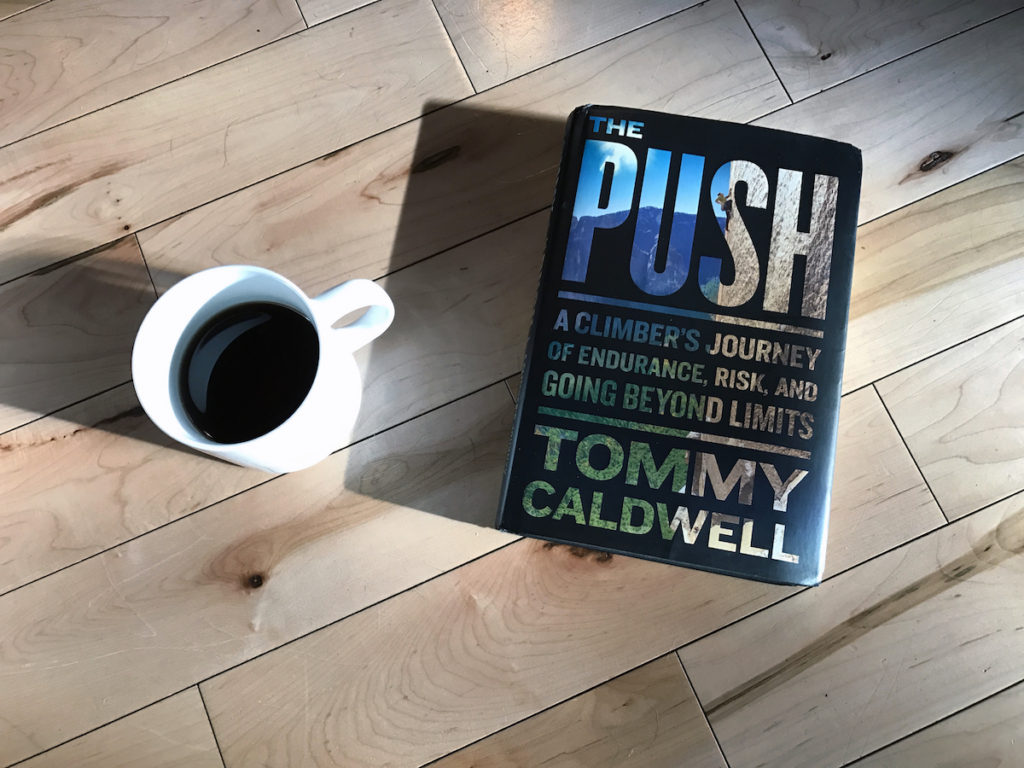 I just received my copy of Tommy's book, "The Push." I can't wait to take a deep dive into this thing! From what I already hear, Tommy isn't just a 5.15 climber, he's a 5.15 writer, too. Congrats, Tommy, on achieving this major accomplishment!
More than anything, I'm really happy that the rest of the world is finally waking up to what I've known all along—that you're one talented dude, one of my best friends, and a role model that we can all look up to.
Get yourself a copy–it's already #1 best-seller in mountain climbing category on Amazon!