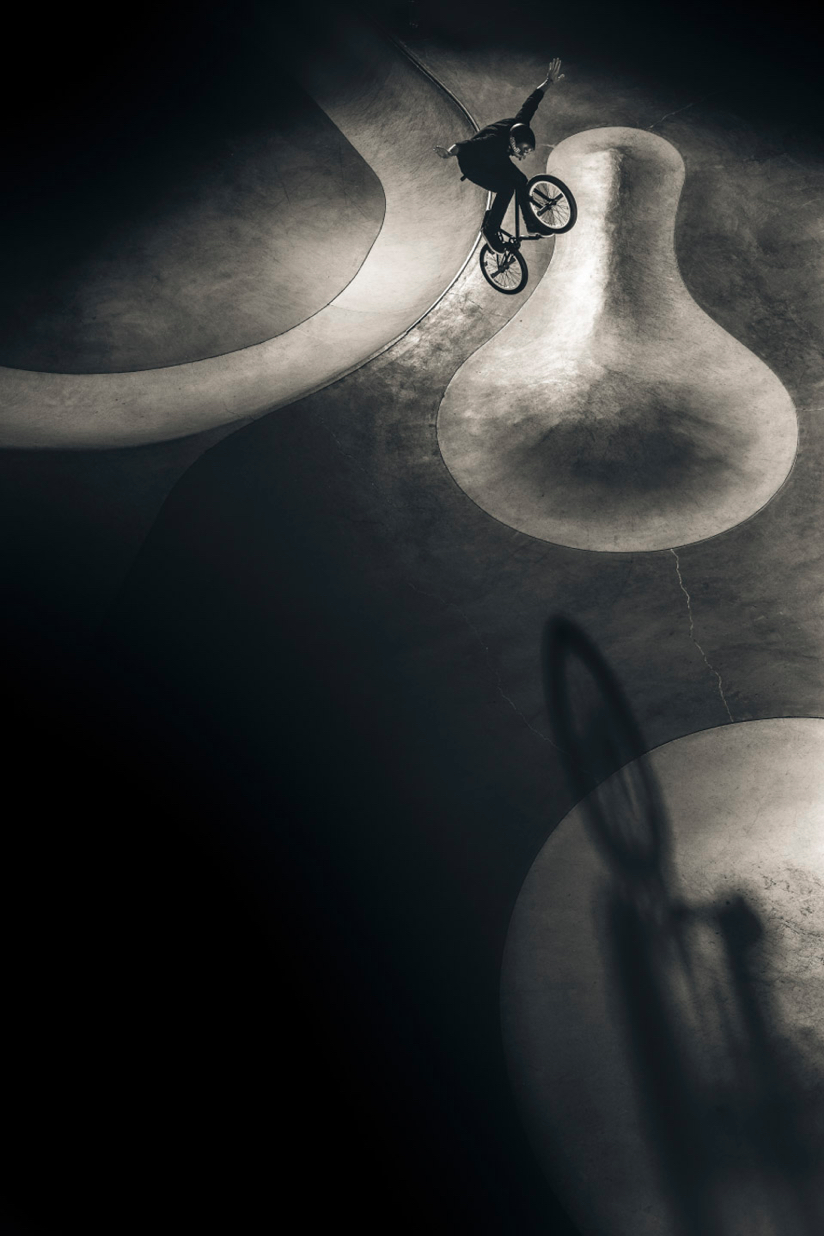 Nikon D5 / 24-70mm f/2.8 / ISO 800 / 1/1000th second / f/5.6
What do mountaineering, childbirth, and teaching a Creative Live course all have in common?
They all involve an enormous amount of suffering that strangely fades from your memory as time passes. Magically, you forget all the bad stuff and soon only the highlights remain.
Creative Live broadcasts courses in a variety of creative fields to a live audience for free. (Episodes can also be purchased and downloaded later.) Think TED talk meets online university course. It's a great platform for sharing information and this company helping change the way we learn.
In 2013, my friend Chase Jarvis, the founder and CEO of Creative Live, invited me to teach my own three-day course about a subject that I love to talk about: paralleling still and motion on an HD-SLR camera. I was enormously excited to receive this opportunity because teaching has always been a passion of mine. But what was most appealing was the opportunity to teach in a small, intimate setting while simultaneously reaching thousands of students tuning in around the world—the best of both worlds.
The schedule, however, was grueling—at least for me. Three days of teaching four 90-minute segments freakin' crushed me. My brain has never felt so fried! I left with a huge respect for all the professors out there who actually do this, day after day, for a living. It also made me thankful to return to my day job, where the typical 14-hour days are somehow more manageable because at least you're behind the camera.
After all was said and done, I swore I'd never do another Creative Live course—no way!
Fast forward three years. I opened up my inbox and saw an email from old buddy Chase.
"Hey, Corey, I've got an incredible proposition for you …" the email seductively began.
Chase Jarvis needs no introduction. He is an acclaimed commercial photographer, filmmaker, and a social-media powerhouse. He's always been a quintessential entrepreneur at the front of the curve, seizing the latest trends and turning them into successful ventures. For instance, Creative Live is now a 100-plus person company, with offices in Seattle and San Francisco. That kind of success doesn't just happen by chance. Chase is also a good guy. Whenever we get together, our conversations are usually funny and interesting. I really enjoy spending time with him.
But he's also a sneaky motherfucker who knows how to write an email pitch that could sell sand to a Bedouin nomad in the Sahara.
He wanted me to teach another Creative Live Course.
No way, I thought to myself.
Then he explained that it would an Action and Adventure Sports course—my "specialty," he reminded me. And it would be backed by Red Bull Photography, which would sweeten the pot as compared to last time.
I was hemming and hawing.Still not sold, I thought.
"It'll take place right in your own backyard. Tahoe. You'll be able to sleep in your own bed at night," he wrote.
OK, this is sounding better. Finally, the clincher:
"Best of all, we will team teach it together, so we can share the burden of teaching. And we'll get to knock back brews every night, hang out, and shoot the shit. What do you think?"
The pain of shouldering a three-day Creative Live course three years ago had faded by the time I reached the end of Chase's email. Suddenly, I was super freaking psyched about teaching another Creative Live course, drinking beers, and hanging out with Chase, who can talk for hours and hours about photography. This was gonna be straight up easy.
Of course, a few short weeks before the actual course was slated to take place, I got another email from Chase. This one left me feeling a little less optimistic than the first one.
"Dude, my intentions were good, but I hate to say it. I can only be there for part of the first day. After that, you'll be on your own."
"That sneaky motherfucker …" I said to myself. "Jarvis!" I shook my fist in the air. I couldn't be too mad, though. The real reason Chase had to bail was that he was flying to the White House to talk about creativity.
Hey, that's a hard one to argue with.
Fortunately, the team at Creative Live has grown and, frankly, become much better at what they do. They're a well-oiled machine and were able to shoulder much more of the burden involved in making this production a reality. That took a lot of pressure off of me and my team. Phew.
Finally, after much preparation, the week came when it was time to step out from behind the camera, and start performing as a teacher. The first day was for classroom instruction, and it took place in a cabin. It was a lot of talking, but I was able to share those duties of carrying the conversation with Brett Wilhelm, Jeff Johnson, Bligh Gillies, and our office intern, Jose Borda. And, of course, Chase, who helped me teach this first day before leaving for the White House.
We headed out into the field on day two and three, and for me, that's when it got fun. Our locations were around Truckee, at Northstar and Woodward. My favorite day was our last one at Woodward, a mega action-sports arena with giant foam pits, ramps, trampolines, and skate parks. I never even knew this place had existed before this shoot, despite being just a short drive from my home.
At Woodward, we shot the talented Cory Martinez, a BMX street rider and Red Bull athlete.
For most of the day, I was tethered to the computer, so the online audience could see what I was shooting. It was restrictive, though, because you can only move 10 or 15 feet away from the computer. I wanted to show the audience that it's important to change your angle and find new, surprising ways to capture action—whether that means getting high, getting low, etc. So I untethered from the computer and ran up this three-story tower to shoot from the top floor, looking down into the skate park.
We planned for Cory to air over a mound in the middle of the park. Jeff Johnson set up our two Profoto B4 strobe packs so that one would create a shadow, and the other would add a kiss of fill light on his face.
The key to teaching is that you have to keep talking, no matter what, even as you're shooting and trying to focus on creativity. I was talking to the camera, and yelling down to Cory. He hit the jump. Boom—lights fired and I shot a few frames.
I looked down at my camera. I thought, "Damn, this is as good as it gets. I'm teaching. I'm working with an amazing athlete, and an awesome team. We're making super cool pictures, and getting paid to do it."
Going out to exotic locations around the world is one of the perks of this profession, but I honestly get just as much enjoyment from shooting in my own backyard. That's especially true when I can go home, spend time with my wife and daughter, and sleep in my own bed. With photography, there's always something new to see, or the potential to see something familiar in a new way. That's really what this craft is really all about.
As much as I was dreading the burden of teaching another Creative Live course, I realized that it had also brought out the very best in me as a teacher, a photographer, and a director—all of the things in my professional life that I care about cultivating, improving, and sharing.
The icing on the cake was getting paid to make some really cool (in my humble opinion) pictures. The kind of photographs that make you forget about all the suffering and hard work you've put in to get to this moment.
But perhaps the best moment came next, when I had my own opportunity for Chase. I knew exactly how to write the email.
"Hey, Chase. I've got an incredible proposition for you …"