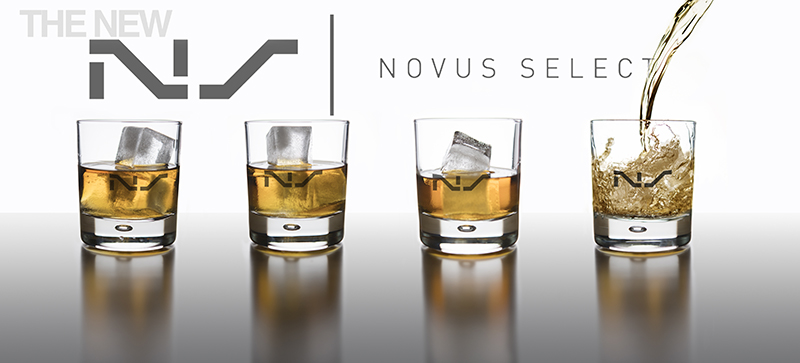 When I look back on my life, it's interesting to see which moments really stand out as most pivotal—like the day I picked up my first camera at age 13, or the first time I ever went rock climbing, or meeting Marina, my wife, for the first time.
This is one of those pivotal moments.
I'm excited to announce some big, big news at Novus Select: We have two new creative partners. We have a new, centralized location. We have a bigger, kick-ass staff. And we have an even stronger vision that builds on our brand's reputation as a dynamic production company and photography agency that creates compelling commercial and editorial content for our clients around the world.
Novus has opened up a brick and mortar office space in South Lake Tahoe, California (which, in my humble opinion, is one of greatest place in the world to live).
Also, Andy Mead and I are excited to announce the addition of Novus's two new creative partners: Wynn Ruji and Lincoln Else.
So … what does all of this mean?
For our clients, it simply means a better experience.
It also means when you call our office to talk to Amy McCormick, our awesome production coordinator, she'll no longer say "Corey Rich Productions, this is Amy" but "Novus Select, this is Amy."
And, of course, it means that we're going to have to replace our world-famous "CRP Dehydration Kit" with a "Novus Dehydration Kit." Don't worry. Novus-branded shot glasses, pint glasses, and coffee mugs are on the way.
Stronger & More Creative Together
Corey Rich Productions, along with Wynn's and Lincoln's businesses, have joined together into one company: Novus Select.
Our collective focus will be more creativity, more bandwidth, more projects, more work for our international network of creatives, and a continued commitment to building out the very best video productions and photography shoots for our clients.
In a nutshell: more of everything that we love and more of everything that gets us fired up each and every day.
One of my favorite aspects of Novus is securing assignments for hungry, talented, hard-working creatives. For me, this has always been the ultimate win-win-win situation: the client is happy because we've selected the right person for that job; that deserving photographer, director, DP, sound designer, producer, etc., gets to take his/her career to a new level; and I'm happy because I got to play a small roll in making this awesome magic happen.
The fact that Wynn and Lincoln share this enthusiasm for empowering others is important, and speaks to the fact that we're all committed to the spirit and vision of Novus.
The Evolution of Novus
Before telling you more about my new partners, I want to mention Jose Azel—because none of this would be happening without him.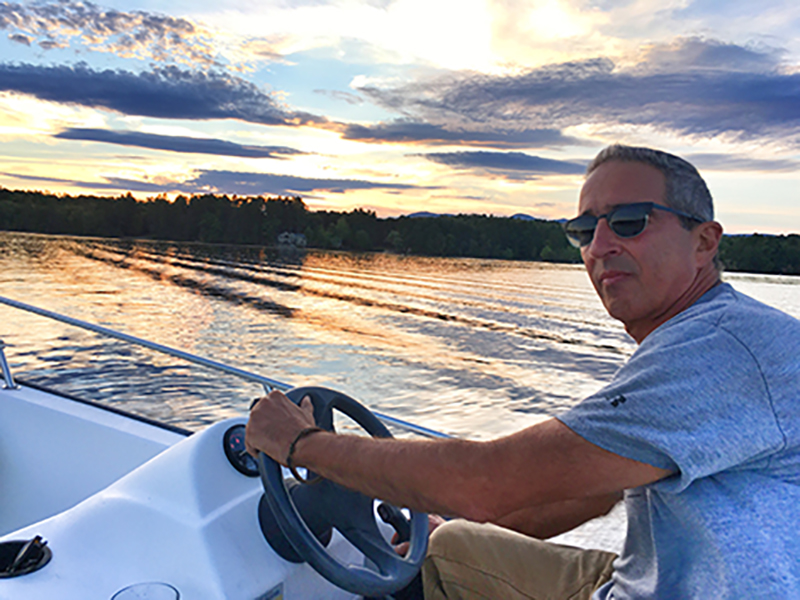 Well over 12 years ago, I met Jose, a guy whose brilliance as a photographer was matched only by his savvy as a businessman. We quickly became good friends, and I became his business partner at Aurora Photos, a general stock photography agency. When I came on board, I helped Jose grow Aurora into one of the leading outdoor/adventure agencies in the country.
Despite our focus on stock photography, we found ourselves fielding calls from our clients, who were happy to license stock but who also wanted assignment photographers for their projects.
It was an incredible moment in time. Technology was booming and the need for high-quality multimedia and visual content had never been in higher demand. There was this huge industry-wide itch—and it sure seemed like the universe was calling out to us to figure out how to scratch it by servicing all of these assignment needs.
Ultimately, Novus Select was born, and we opened an office in New York City, one of the hubs of creativity. We began to charge forward with a new approach to working with clients, and leveraging our connections to photographers, filmmakers, and creatives around the world—people who we liked, trusted, and, of course, who were super talented and hardworking.
One of the smartest hires Jose ever made was bringing on Andy Mead, who, at the time, had just graduated from Tufts University and was fresh from leaving a successful start-up that he and his college buddies had launched.
Andy came to Novus at the ground "mail-room" level, but his vision and intellect had him climbing the proverbial ladder from day one. Talented people seem to have this gift of just making themselves irreplaceable, and Andy was that talented guy and more. Although we never had titles, Andy became our de facto COO.
Jose and I couldn't ignore Andy's immense drive, intellect, and skills and, sure enough, he soon because a partner in the company where he first cut his teeth. This fact speaks to what a driving force Andy has been in making Novus a success.
Soon it became clear that Andy and I were most excited about our work with Novus, while Jose's passion continued to burn strongest for Aurora. After many long phone calls and trips to each other's homes on opposites sides of the country, we decided to each focus on what we were most excited about. Now Aurora Photos will continue to evolve under Jose's direction in Portland, Maine.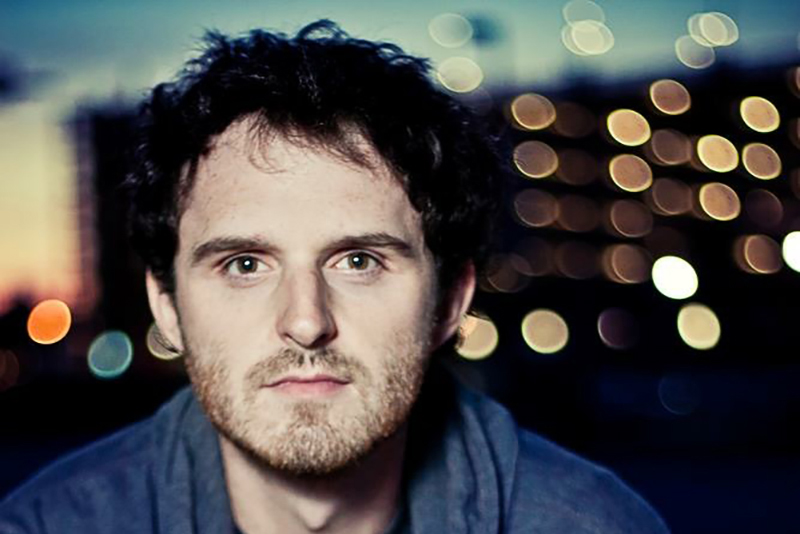 And Andy and I have two new creative partners—Lincoln Else and Wynn Ruji—and we've centralized Novus Select's office under one brick-and-mortar HQ, here at 1111 Ski Run Blvd., South Lake Tahoe, California.
Meet the New Partners!
Wynn Ruji
Wynn Ruji made a name from himself as a high-end commercial and advertising photographer and director for a number of major brands, including in the automative world; most recently, Subaru. He's got such a unique design aesthetic and sees beauty in ways that I've always found surprising and fascinating.
It's hard to believe, but my friendship with Wynn goes back to my freshman year of high school. We both found photography around the same time, and have been pushing and encouraging each other ever since.
To this day, Wynn is the most talented photographer I've ever met. No question. He's the guy who you stand next to, shoot the same camera, the same lens, the same situation, only his picture comes out way, way better. How the hell does he do it? (I still don't know.)
He's an absolute intellect, a hard worker, a fantastic director, and he has a very clear perspective on what's important in life—and he's one of my best friends.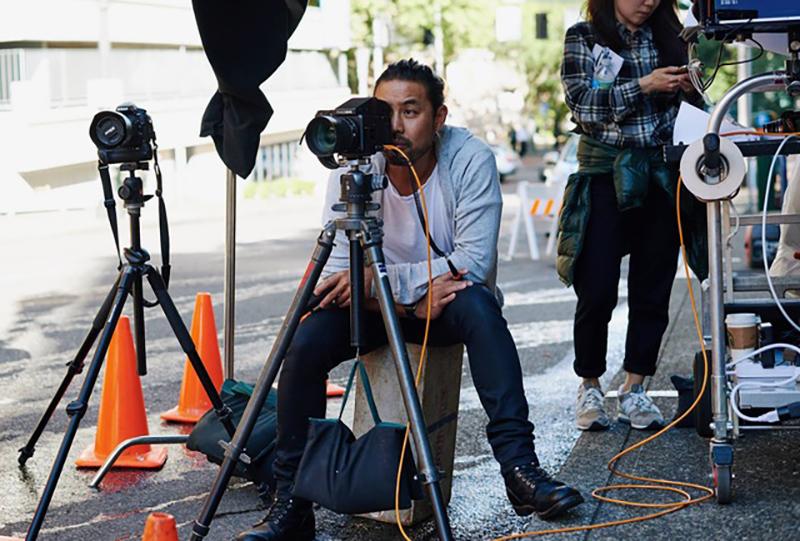 Welcome to Novus, Wynn! I'm honored to be your business partner!
Lincoln Else
Lincoln Else literally grew up on the set of documentary film productions.
His father, Jon Else, is a decorated doc filmmaker and former professor at the UC Berkeley School of Journalism, where he ran the documentary program for many years and was responsible for building this program into arguably the best doc grad program in the country.
Clearly, creativity, storytelling, and making films are all in Lincoln's blood.
"Link" graduated from Yale, and went out to Yosemite National Park, where he became the park's first-ever climbing ranger—a legit dream job. Coincidentally, the first time I met Link was on an assignment that I was shooting for Rock and Ice magazine. The assignment was to profile people with dream jobs in the outdoor industry. (Being a climbing photographer, I wasn't just shooting the feature; I was also part of the feature and had to include a self-portrait.)
It's funny that, years later, we both still have our dream jobs—only now, we're business partners. Who would've guessed that?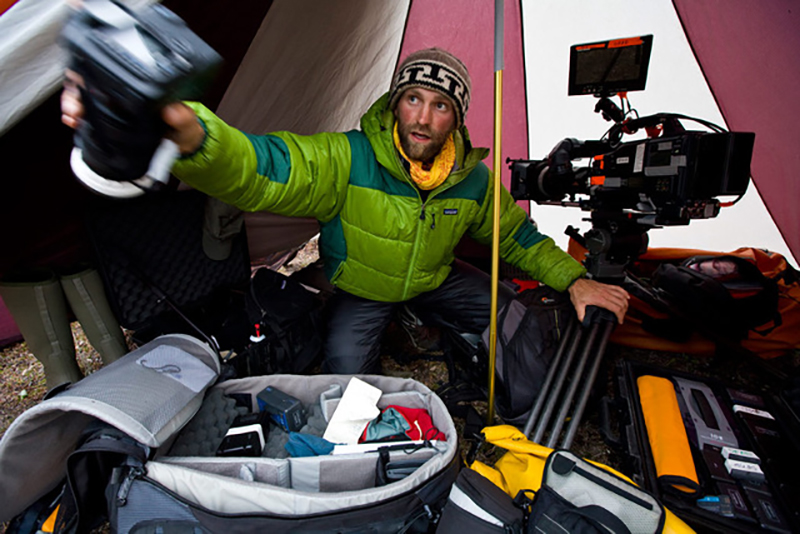 Welcome to Novus, Lincoln! I'm honored to be your business partner!
Lincoln has since shot on award-winning film projects around the globe, and he's also an extraordinary photographer. He's utterly brilliant; one of the cleverest (and most organized) guys I know. His energy and boundless creativity have elevated every project on which we've collaborated, but it's his dry sense of humor that keeps the gears churning as we burn the midnight oil.
What's amazing to me as I write this post is the realization that the four Novus partners are all so different. We have such different styles, strengths, and perspectives. What's clear is how well we complement each other. It's precisely our differences that will make us strong, and help make Novus a bigger success.
The Novus Team
Our staff is amazing and central to our success! Everyone here is talented, creative, fun, and willing to pour everything they have into our work.
Josh Marianelli: Director of Production, Chris Dinon: Project & Artist Manager, Nich Adam: Post Production Manager, Lindsey Thompson: Producer, Amelia Richmond: Producer, Amy McCormick: Production Coordinator, Bligh Gillies: Production Artist, Michele Cloutier: Bookkeeper, Steve Bryne: Intern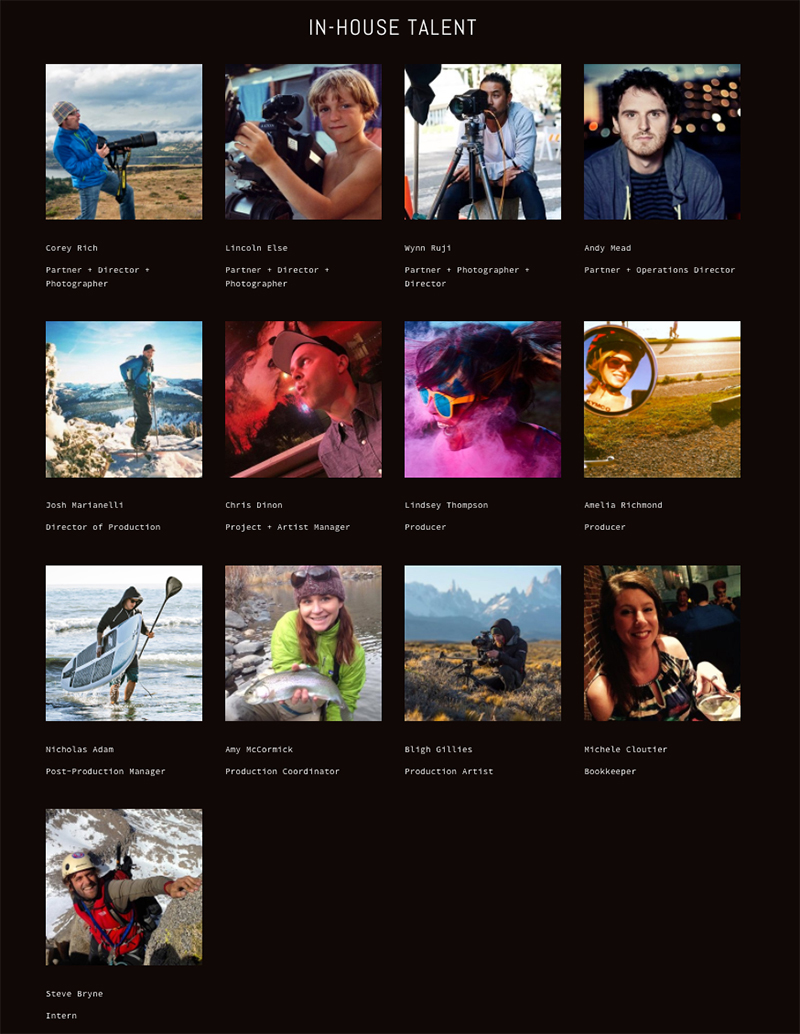 Check Out Our New Website

You can learn more about our team, our approach, and see some of our work on the new Novus website.