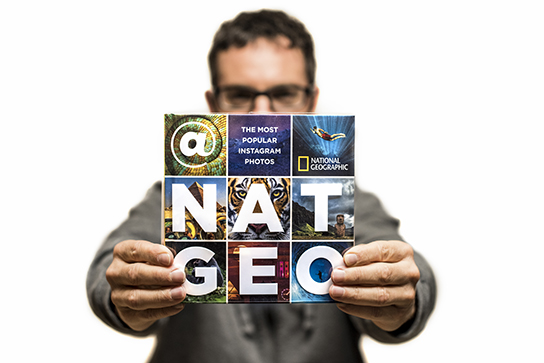 The first time I ever heard about Instagram, I was sitting in a car with Chris Burkard and Lucas Gilman.
"Corey, you gotta get on Instagram," Chris said. 
"Dude, it's the future," Lucas said in agreement.
I think it was on that occasion that I agreed to sign on to this new social media platform, having no idea what it really represented. 
Chris, of course, went on to become one of the most widely followed photographers on Instagram—he's got 2.1 million fans, last time I checked!
Chris and Lucas were right. Instagram has clearly changed the world of photography, and the world at large. Instagram changed how we communicate with each other—shifting the balance of that communication to something very fleeting, something very visual, and something engaging. 
I think about what it must have been like when they developed the first printing press—I can only imagine that most people had now idea the degree to which it would revolutionize our world. I don't think it's too much of an exaggeration to say that Instagram (and, really, all of social media) is on that level of being a game changer.
So now, it's 2016, and National Geographic, the pinnacle of photographic journalism for the last 100-some years, has released "@NatGeo"—a compilation book featuring some of the best photographs posted to the Nat Geo Instagram account by its select roster of photographers. 
Ken Geiger, one of our good friends, and his entire team at National Geographic, should be credited for recognizing early on how Instagram was not just another flash in the pan, but a very compelling way to share photojournalistic stories. Instagram went from being a platform to share cell-phone snapshots, to enabling photographers to build a compelling, professional portfolio that reaches millions of fans each and every day. 
Super exciting times that we live in!
And now, I'm really stoked to share the new "@NatGeo" book, which features the work of many of my good friends and colleagues—particularly Keith Ladzinski, Chris Burkard, Jimmy Chin, Ami Vitali, Pete McBride, Brian Skerry, Joe McNally and many others. I am even honored to have one of my own pictures featured in the book. 
If you're looking for a cool gift to give this year, this gorgeous book is a great idea.