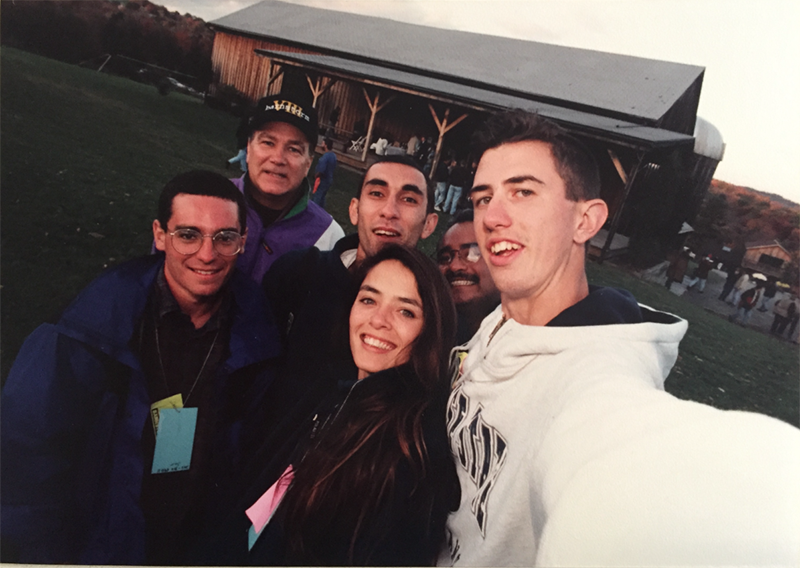 It's homecoming season, and for me, that means returning to a place that's very special to me: the Eddie Adams Workshop. Even though I still feel young, it turns out I may be getting old because—holy cow!—I can't believe that it was over 20 years ago that I was a freshman in college, submitting my portfolio of 20 transparencies in application of the Eddie Adams Workshop.
The 
free but selective
workshop was originally founded by Eddie Adams himself, a Pulitzer Prize-winning photographer who covered 13 wars, photographed some of the most famous people in the world, and whose work appeared in all the biggest publications. I
t's become an amazing thing: 100 lucky students and/or young professionals with less that two years in the industry are admitted to an annual four-day workshop in New York City that is led by some of the biggest names and brightest minds in the editorial, commercial, photography, and filmmaking worlds. I was lucky enough to be accepted, and in my sophomore year at San Jose State, I traveled east with my good friends, fellow classmates, and far-more-talented-than-me photographers Jay Clendenin, Eric Gregorian and our fearless leader and college professor Jim McNay.
It was an inspiring experience, but what was even more valuable was how humbling it was. I walked away from that workshop realizing that I had no idea what I was doing in photography, and that I was operating at a pretty low level compared to those at the top. 
It's important to have your ego checked because that's what allows you to grow in productive and meaningful ways. It's no exaggeration to say that this workshop really helped me start my career because it made me realize how much I still had to learn.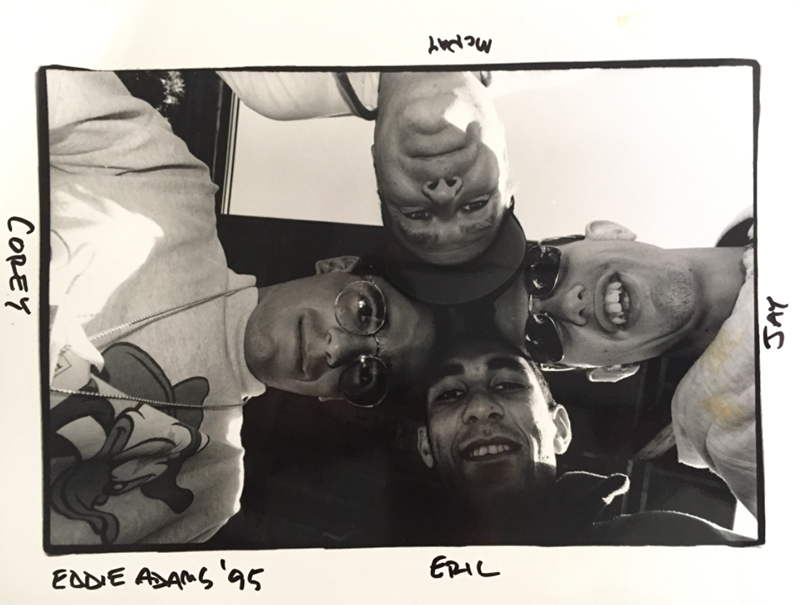 It's an understatement for me to say that it's an honor to be returning to Eddie Adams as a presenter. I'll be speaking on Saturday night about shooting in 360-degree virtual reality and how important it is to embrace the future of technology. 
If you've ever attended Eddie Adams, I hope these words touch you. If you're going to be there this year, I can't wait to meet you. And if you're a young professional or student who is thinking about applying to this workshop, I can't encourage you enough to go for it! These four days have the power to launch careers: through actual jobs, opportunities, networking, or just through a dose of humility and inspiration. 
Also, thanks to Jay for pulling these hilarious photos out of his archives! These are probably some of the earliest selfies ever captured, showing what a visionary Jay is. If nothing else, I can safely say that our sense of fashion has since improved!
Photo: Eddie Adams