As a photographer and a filmmaker, I'm always fascinated by how films and photos get made. Whether that's a Hollywood feature or a documentary or a TV commercial, I want to see how the sausage is made!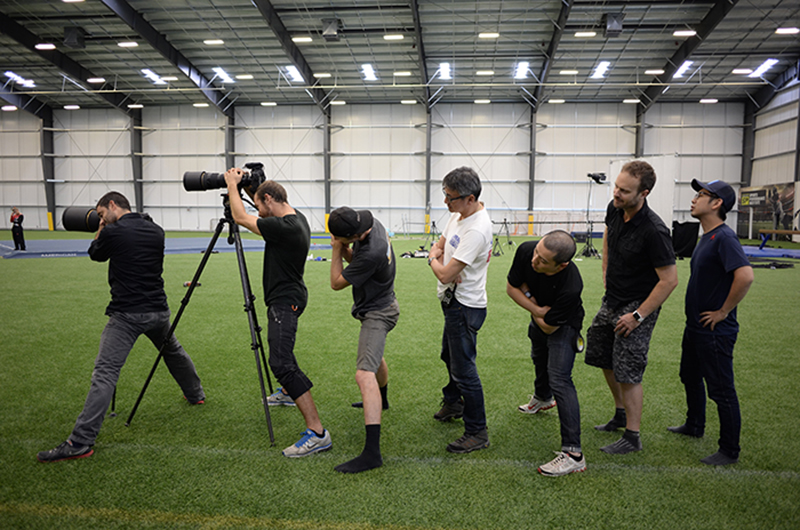 Earlier this year, we released our film INSPIRED, which tells the story of five excellent Nikon shooters: Dixie Dixon, Bill Frakes, Mirco Lazzari, Ole Jørgen Liodden, and Matthias Hangst. We were honored to shoot this film in advance of the launch of Nikon's flagship camera, the D5.
Since then, we've gotten great feedback on our film, and the D5 has continued to rack up one rave review after another. In my opinion, it's one of the best pro cameras on the market, with unquestionably the best autofocus system ever designed.
I was delighted to see that Nikon has released the Behind the Scenes film of our experience shooting INSPIRED. It's funny that this is a BTS film of a BTS film, but, again, I think that just speaks to the fact that there are a lot of camera lovers out there who, like me, want to see how the sausage is made.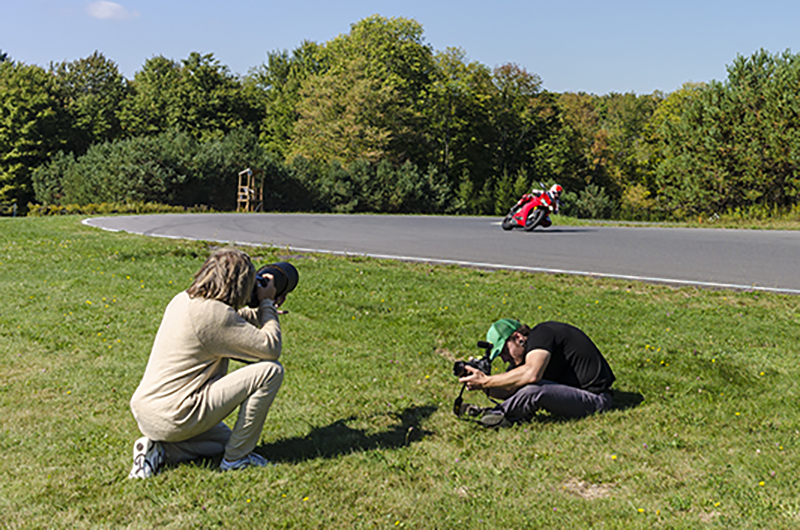 This BTS video was almost entirely shot and edited by Bligh Gillies, our digital production artist at Corey Rich Productions. Bligh really flexed his shooting, editing, and creative muscles with this piece, and I'm both super proud of Bligh for this great work, and honored to have this talented dude on our team.
As I watched this BTS piece recently, I was reminded about how much fun we had shooting INSPIRED. And that's really what it's all about. I think if there's one thing to take away from this video, it's that going out of your way to have a good time leads to better filmmaking. When spirits are high, creativity soars!
Shooting INSPIRED was an intense monthlong journey that saw my tight-knit crew and I travel around the world and back. You can read about the experience [here], but it's worth mentioning once again the incredible support we had from Nikon Inc., and Nikon Corp. Special thanks goes out to Gen Umei and the entire team at K&L. Thanks to Josh Marianelli, our studio director and producer, as well as our crew: Dane Henry, DP; Bryan Liscinsky, 1st AC & DIT; Sean Haverstock, Gimbal & Helicopter Operator; Palmer Taylor, Sound Recordist; Bligh Gillies, BTS Camera & 2nd AC; Brett Wilhelm, Producer; Shawn Corrigan, DP; Joey Terrill, underwater specialist; Ian McLeod of Cleod 9 Music; Kristin Barry, production coordinator, and Jose Mario Borda, production assistant.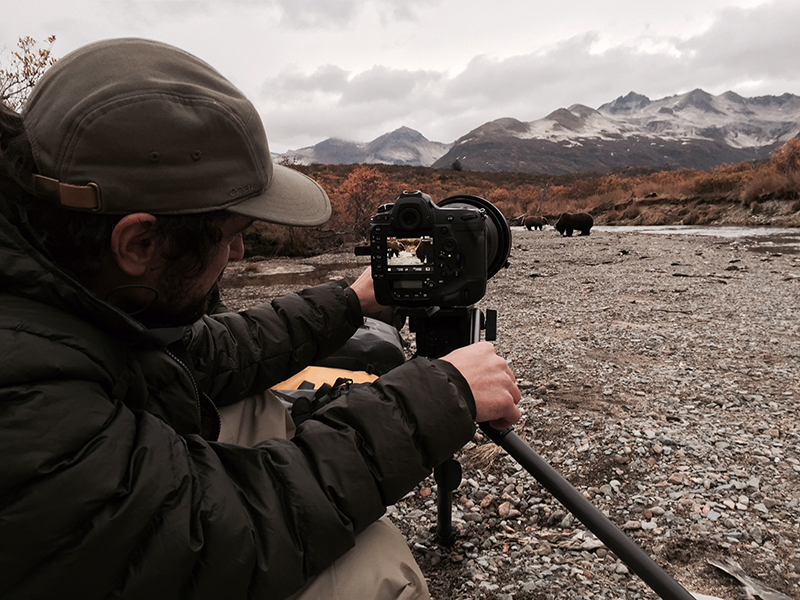 Also, big thanks to the five stars of INSPIRED—Dixie Dixon, Bill Frakes, Mirco Lazzari, Ole Jørgen Liodden, and Matthias Hangst. You guys live up to the name of this film every day.
Lastly, I couldn't be prouder or more honored to work with my team at CRP and Novus Select, who really made this project come to life with their energy, talent, and dedication.
Of course none of this would be possible without our partners and sponsors, whose support has allowed us to keep doing what we do. Thanks to our partners: Nikon, FreeFly Systems, SanDisk, and our sponsors: Adobe, AquaTech, ClifBar, Connex,  G-Tech, Litepanels, Light & Motion, LitePro Gear, Lowepro, Kessler, Manfrotto, Patagonia, Sachtler, SmallHD, and X-Rite.
Without further ado, check out the Making of INSPIRED. I hope this inspires everyone to go out and shoot, and make sure that you go out of your way to have the best time possible.