Hi Corey,

I'm in the dark about how to best light up shoots in remote, potentially wet areas. Do you have any good suggestions for continuous LED lights that you would take either up on a climb or into the backcountry? Thanks and Happy New Year!

—Ted, via Facebook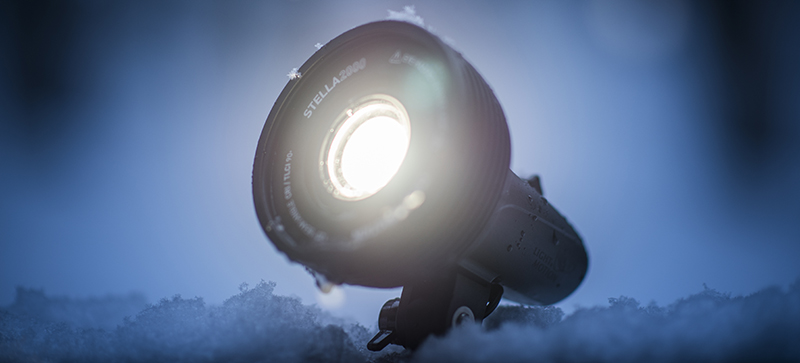 Perfect timing! We just received the new Light and Motion Stella lights, and we're super psyched about this gear because it will be our go-to lights for shooting up on cliffs, and in the backcountry in unreliable or nasty conditions. For most of our shoots, however, we use professional Litepanels LED lights, because they're the best continuous light panels made. However, these new Stella lights fill a gap in our lighting arsenal, and they might be just exactly what you are looking for, too.
The backstory behind these new Stella lights is somewhat interesting, so I thought I'd use this opportunity to share:
I was sitting on a beach in Brazil last winter when I got a call from Josh Lowell, who was in Yosemite with his brother Brett Lowell. They had just arrived on location alongside Kevin Jorgeson and Tommy Caldwell, who had just begun their 19-day ascent of the Dawn Wall of El Capitan.
"Tommy and Kevin are actually climbing at night," Josh said, "so we need to figure out the best way to light this ascent."
The next day, I was on a plane to California to join my friends and help document Tommy and Kevin's climb. I had plenty of time to think about potential lighting solutions. I wanted something small that would be easy to stage on the side of El Capitan, but also be very bright. Then I remembered that my friend and pro mountain biker Rebecca Rusch had turned me on to Light and Motion, as this company powers many folks in the biking world. After landing, I packed up my gear, threw in a few Light and Motion lights, and headed to Yosemite, where I would spend the next 10 days living on the side of El Cap watching my friends achieve their longtime dream.
Anyway, these little bike lights ended up being just what we needed on the Dawn Wall, casting a very beautiful, balanced look.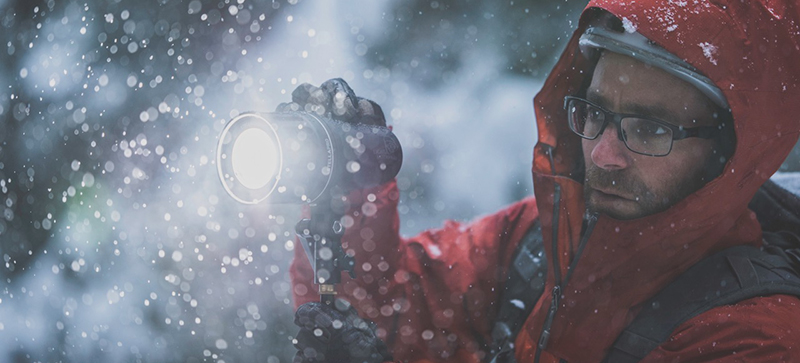 After returning home, I reached out to the folks at Light and Motion, and told them about how they were a real lifesaver for us on the Dawn Wall. I encouraged them to develop a set of lights that would be more tailored to the cinema world. And, well, here they are!
As I mentioned, for most of our productions, we rely on more robust lighting from Litepanels. But when we're headed into remote, wet, or logistically difficult situations (like up on El Cap), we will be using these new lights from Light and Motion. I suggest you pick up a few Stella lights, too, and I promise you will no longer be in the dark about how to best light up backcountry situations.