Hey Corey, we haven't met but I have followed your photos for many years now. I have a question about lenses. I am planning my first trip to Pakistan this summer and I want to round out my lens quiver for my Nikon D7000 camera. All I have is a 10-20mm and 50mm prime. I have been looking for a good long lens, and I'm deciding between the Nikon 70-200mm f/4G ED AF-S VR Nikkor lens and the Nikon 70-200mm f/2.8G AF-S VR II Nikkor ED-IF lens. There is a huge ($1,000) price difference between the two. Any advice for a hobby photog? Any suggestions about where to shop? Thanks! —Kevin Mahoney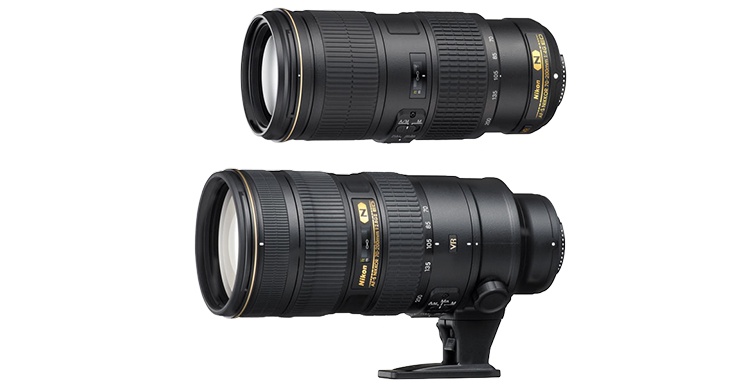 Hey Kevin! Thanks for following my photography work. I've been following your alpine-climbing career and am in admiration of your curriculum vitae in the mountains! That's exciting that you'll be traveling to Pakistan. I got to travel there in 2011 and it was a super memorable trip to the Trango Towers. You're making a great move by adding a 70-200mm lens to your lens quiver and I know it will come in handy on your trip.
So … which one to get?
This is a great question mostly because there are no wrong answers. Both the Nikon 70-200mm f/4G and the Nikon 70-200mm f/2.8G are incredible lenses and you can't go wrong with either one. They are both ultra sharp and ultra fast, and have precise auto focus and amazing VR for shooting in low-light or hand-held situations. You're really looking at two comparable tools.
You're correct that there is a large price difference of exactly $1,000. I checked different photo shops, and the f/4G is listed for $1,396.95 while the f/2.8G is listed at $2,396.95. For me as a professional photographer, when it comes to picking equipment, price is often secondary to choosing the highest quality, most reliable product available. Especially for my commercial work, I need the best tools to do the best job, period. (Check out every piece of equipment I am currently using here).
For you, however, as a self-described amateur photographer, price will be more of a serious consideration—and one that I can't make for you.
But let's take price out of the equation for a second and just look at the differences between each lens. It's really a matter of answering the question of how are you going to use it? If you are planning to spend a lot of time in the backcountry, or shooting climbing during daylight while on walls or in the mountains, the Nikon 70-200mm f/4G is very viable option. At 30.0 ounces, the f/4 is almost half the weight of the f/2.8, which clocks in at 54.3 ounces. You'll shave a pound and a half off your pack just by going with the f/4. This is one of the main reasons I chose to bring the Nikon 70-200mm f/4G (attached to a Nikon D610) with me when I climbed Trango Tower with David Lama and Peter Ortner in 2011.
If you're also planning on doing any studio work, where you'll ostensibly have ample light, the f/4 is also serious option.
If, however, you are planning to shoot in photojournalistic or sporting environments, in which there might be low-light frequently encountered and you need that crucial extra stop, then I would absolutely recommend going with the f/2.8 lens.
Visually, when you shoot a climber, or any subject for that matter, wide open at f/2.8 or f/4.0, and have the background and foregrounds fall out of focus, you will really come away with a strong visual.
Another consideration will be if you are going to put a converter on the lens, either a 1.4x or 2.x converter. Remember that by using a converter, you'll be virtually losing a stop or more; therefore, you'd want to go with the f/2.8 in that situation.
But my advice for you, in advance of your trip to Pakistan, is to go with the Nikon 70-200mm f/4G lens. You'll be happier with less weight in your back, and have more energy to give to the mountains around you. Have a great trip and be safe!