Dear Corey. I saw your new trailer for DEDICATED, shot with the new Nikon D4s, and the footage looks great. I'm sure the D4s is an amazing camera, but my question is, is it worth upgrading to when I already have the Nikon D4? Since the D4s costs $6,500, I'm on the fence about whether or not I need to upgrade. Thoughts? —Ron, via CRP Facebook page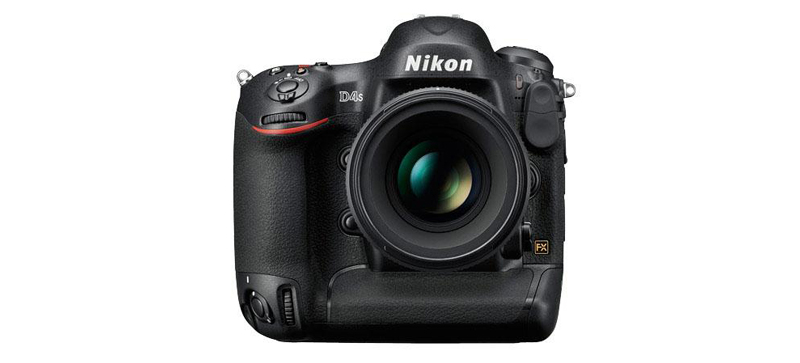 I'm going to answer this question as honestly as possible, regardless of the fact that Nikon hired me to shoot the launch trailer for the D4s. I'm going to answer honestly because my integrity is on the line when I get questions like this, and at the end of the day, integrity is all any of us have.
So with that said, the answer is, unequivocally, YES! Yes, you should upgrade to the D4s.
Don't let the name of D4s confuse you. This isn't just some small upgrade from the D4. The D4s is an entirely new camera that is so badass it blew me away, just like it blew away each of the three photographers featured in DEDICATED. We were all floored by what this camera was able to achieve.
I could answer your question by listing all of the new specs and numbers posted up by the D4s. But you can go to the Nikon site to read those numbers. Instead, let me provide you with a real-life anecdote that shows you what this camera can do.
It was the very first day of the shoot. I was with Robert Beck in Snowbird, Utah, and Robert was going to be shooting skiing. Neither of us had used the D4s at this point, and we we both excited to see what it could do.
That excitement for Robert turned to anxiety when he found out the situation he was facing. It was an impossible situation to photograph, really. A skier was going to come flying through the air at 50 or 60 miles per hour off the top of a hill, appearing out of nowhere. And Robert was going to try to track and capture the skier mid-air using an 800mm lens.
That's a really difficult thing for a camera to achieve.
Robert grumbled under his breath, expressing his concern that this might not be possible on such a long lens.
Then we got word that the first skier was coming down. We waited for the figure to fly off the top of the hill. Suddenly, a skier popped into sight and Robert fired a burst of images.
"Shoot, I didn't even get him in frame!" he said immediately. He seemed frustrated, and to be honest, I couldn't blame him. Tracking a target going 60 mph with 800mm lens and getting a frame in focus seemed to be an impossible task.
Robert stopped and looked at the back of his camera. Not only had Robert captured the skier, but each and every frame was razor sharp!
I've been using the D4 for both still and motion projects for the past two years. I know what the D4 is capable of as well as I know anything. And it was right then and there that I realized that capturing this sequence of action shots, in such tack-sharp focus, not to mention with such a long lens, would've been very difficult, if not impossible on the D4.
The D4s, however, nailed it first try.
The next three weeks was more of the same. I got to be a fly on the wall, watching Robert Beck, Dave Black and George Karbus all be floored by what the D4s was capable of in terms of still photography. The new autofocus system is the show-stopper of this camera. It's the most sophisticated, precise and powerful AF system in the Nikon line, and certainly the best AF system I've ever touched.
My experience with the D4s was more about exploring its video-capture capabilities. And from a motion and still perspective, the D4s has incredible low-light shooting capabilities. In our trailer, you can see we were shooting in low light during the motor-cross sequence. We were flying the D4s on a Cinestar heavy lifter helicopter. We were shooting at sunset, then literally in the dark, at 6400 ISO and 60 fps. Straight out of camera, this footage looked incredible. To my eye, it had the depth and richness of 400 ISO.
This really opens up a whole new world of filmmaking possibilities.
I will admit that, before using the camera, I was concerned that our footage at 60p was going to have some issues; I figured that you'd see some compression issues in the files. In fact, you don't. The 60p footage at Full HD looks incredible: sharp, fantastic tones and no compression issues.
You could say that image quality, in general, is significantly improved over the D4. Whether that's with still or motion, the D4s files are ready to go to print straight out of camera. We are having to do much less color grade work to our video files.
OK… and finally a bit of a laundry list of awesome features that really impressed me with the new D4s: AF system for still photography, 60p at Full HD, Auto ISO for still and video, image quality straight out of camera for both still and video, improved exposure smoothing in time-lapse photography mode, sharpness of 2.7 crop mode when shooting video and better auto-audio recording controls.
So, is buying a D4s worth it? To me, there's no question. I've already placed my order on Adorama for TWO of them!
If you have additional questions about the D4s, please post a comment and I'll work to answer your questions as best as I can in the coming weeks. Please make sure you watch and share our trailer for DEDICATED, and stay tuned for the full-length movie when it releases this March!