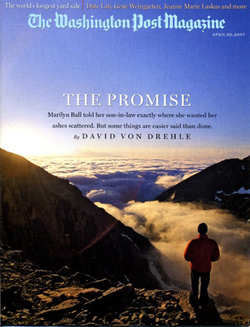 I'm always curious as to who is looking at my images
and see where they are published. It's interesting to
see the concepts and emotions they trigger.
This time, The Washington Post chose an image I shot
of Tommy Caldwell on Longs Peak in Colorado.
Click here to read the article it illustrated.